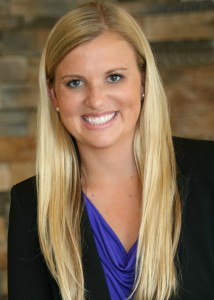 Drs. David and Patti Bradley of Lake Oconee Dentistry are pleased to welcome Dr. Wendy Cardenas as the newest member of their dental team.  Dr. Cardenas will be providing a full range of preventive, restorative and cosmetic dentistry services, including crowns and bridges, dentures and partials, professional whitening and more.
"We are thrilled to welcome Dr. Cardenas to our practice," says Dr. David Bradley.  "Her strong background in all areas of general dentistry allows us to continue to offer a high level of dental care, while also providing another set of skilled hands to help serve our patients."
Originally from Powder Springs, GA, Dr. Cardenas studied at the University of Georgia in Athens, where she earned her Bachelors degree in Nutrition Science.  She went on to earn a Masters Degree in Microbiology from Georgia State University and received her Doctor of Dental Medicine degree (D.M.D.) from the Medical College of Georgia (now known as Georgia Regents University) in Augusta.  Upon graduation from dental school, Dr. Cardenas completed a one-year residency in Bangor, Maine where she received further training in all aspects of general dentistry, including periodontics, endodontics, oral surgery, implants and orthodontics.  Most recently, Dr. Cardenas worked in a pediatric dental practice in Marietta, GA.
Dr. Cardenas is a member of the American Dental Association, American Academy of General Dentistry and the Georgia Dental Association.  She strongly believes in the value of giving back and is a three-time volunteer with the Georgia Dental Association's Mission of Mercy, which provides dental services to low- and no-income adults across the state.
"I'm excited to join such a well-established practice," says Dr. Cardenas.  "Lake Oconee Dentistry has a tremendous reputation in the community, and I look forward to adding my skills to the mix."
You can learn more about Dr. Wendy, by checking out the following video https://youtu.be/Yw8k0qbKCkQ