Invisalign – Greensboro, GA
Work Towards a Straighter Smile
Plenty of teens and adults out there are avoiding orthodontic treatment simply because they aren't looking forward to spending their time with a mouthful of metal brackets and wires. The good news is that traditional metal braces aren't always necessary in order for you to work towards a straighter smile. At Lake Oconee Dentistry, we offer Invisalign to correct misalignment issues. To learn more about how Invisalign in Greensboro can help you achieve your dream smile, give us a call to set up your initial consultation.
Why Choose Lake Oconee Dentistry for Invisalign?
Virtually Invisible Aligners
Personalized for Every Patient
CareCredit Financing Available
How Invisalign Works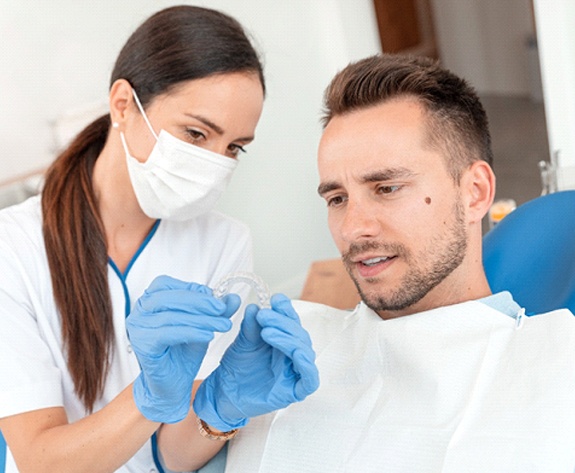 Invisalign works by using slight pressure to slowly shift the teeth into their rightful locations. However, unlike traditional braces, no brackets or wires are involved in the process. Invisalign uses a series of clear, plastic aligners. Each set perfectly slips over the teeth. Patients will generally wear a single set of aligners for about two weeks for 22 hours each day before switching to the next set in the series. Once all trays have been worn, the final results will be revealed!
Indications for Invisalign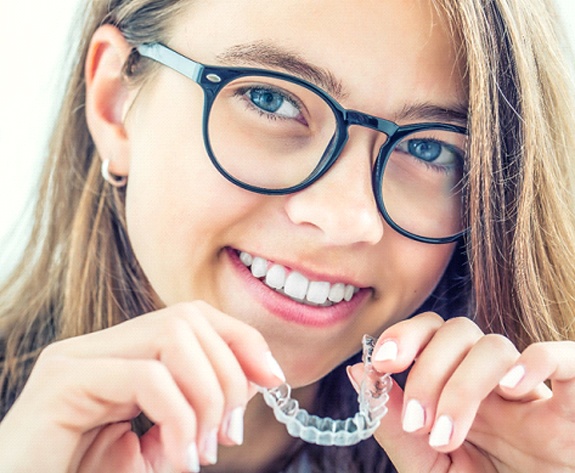 Invisalign is able to correct a wide array of alignment issues. Here are some of the most common ones we come across:
Crowded Teeth
When teeth are crowded and overlapping each other, Invisalign is a great solution. Clear aligners can be used to shift them into a more aligned position and prevent issues, like tooth decay and gum disease.
Gaps Between Teeth
If the teeth are too far from either other, gaps become apparent. This also puts you at higher risk or oral health issues and tooth damage. This is because food debris becomes more easily trapped and difficult to remove. Invisalign can shift the teeth to be the perfect distance apart.
Bite Alignment
Teeth that aren't aligned quite right can cause lots of problems, including temporomandibular joint dysfunction (TMD) and bruxism. Invisalign is effective when it comes to correcting overbites, underbites, crossbites, and much more.
The Benefits of Invisalign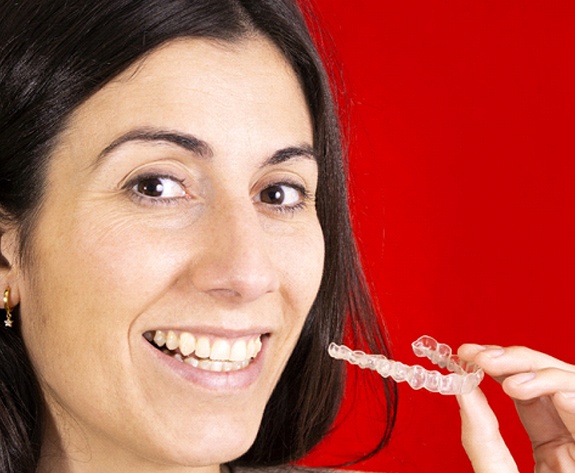 If it's determined that you make a good candidate for the procedure, here are some of the exciting benefits you can expect to experience for yourself:
No Eating Restrictions: Just be sure that you remove your aligners before eating and brush before putting them back in. This way, you can enjoy your favorite foods.
Comfortable: No brackets and wires mean less soft tissue irritation. Occasional soreness is normal, but it doesn't last long and is easy to manage.
Discreet Appearance: Clear aligners are very difficult to detect. No one will even be able to tell that you're wearing them.
How Much Does Invisalign Cost?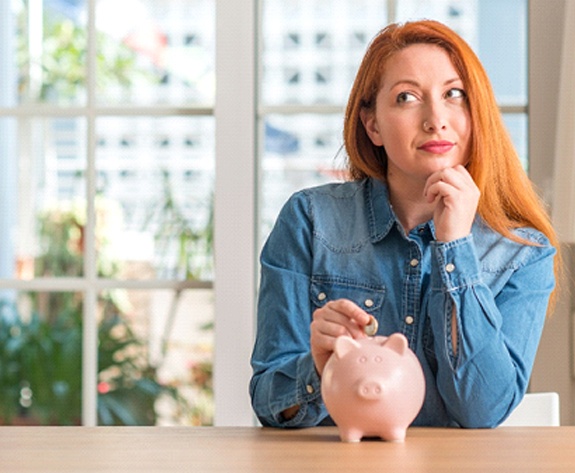 There are several different factors that contribute to the cost of Invisalign, like the complexity of your orthodontic issues, age, and how often you wear your aligners. To learn how much your treatment will cost for sure, schedule an initial consultation with us. This way, we can give you a cost estimate and take the time to discuss your financial options with you ahead of time. No one wants unnecessary surprises.