About Our Dental Office – Greensboro, GA
A Dental Office Built on Caring
In 1998, Drs. David and Patti Bradley were recently out of dental school and ready to take a chance on building their own dental office here in Greensboro, GA, essentially planting the small seeds of a very big dream. Eighteen years later, Lake Oconee Dentistry has become a true success story, much of which comes from its unwavering commitment to provide patients with an unparalleled treatment experience.
"Some people assume that because we're 'bigger' than other dental offices in the area, we can't possibly be focused on the patient," says Dr. David. "Nothing could be further from the truth. Actually, as we've grown, we've become more patient-focused. We've set out to transform the traditional dental experience by making it more comfortable for our patients."
Early & Saturday Appointments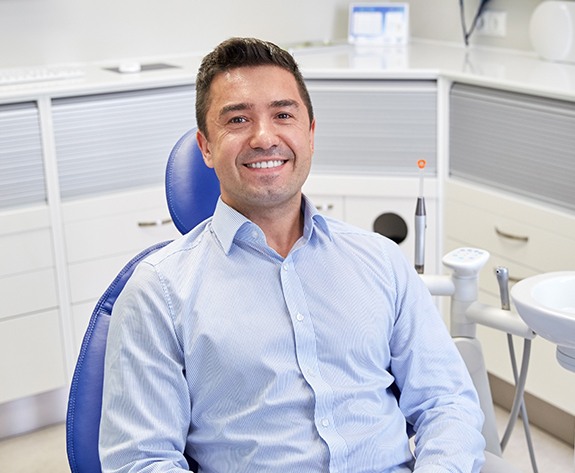 Of course, a great patient experience goes beyond the "bells and whistles." That's why Lake Oconee Dentistry places a big emphasis on patient convenience. Appointment times are offered both early in the day and on Saturdays for busy patients who aren't able to miss work and/or school. Same-day appointments can be scheduled, as well!
Unparalleled Credentials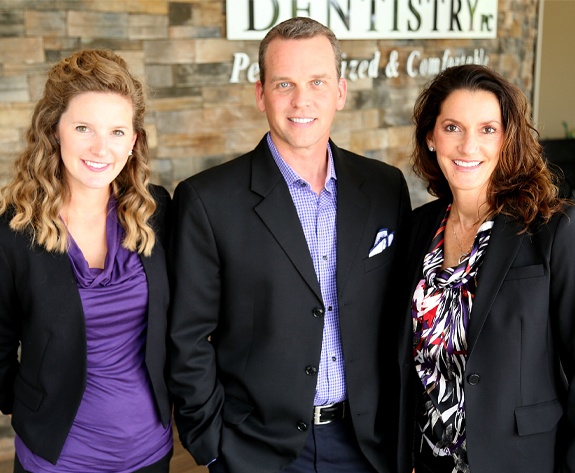 Our entire team, including our experienced dentists, is dedicated to maintaining the highest standard of care in the dental field. Our team regularly completes continuing education courses and is well-versed in the latest advancements and techniques in dentistry. Our efforts to always provide exceptional care to our patients show in the fact that we've been repeatedly voted "Best Dentist" in the Lake Oconee-area!
Committed to Your Safety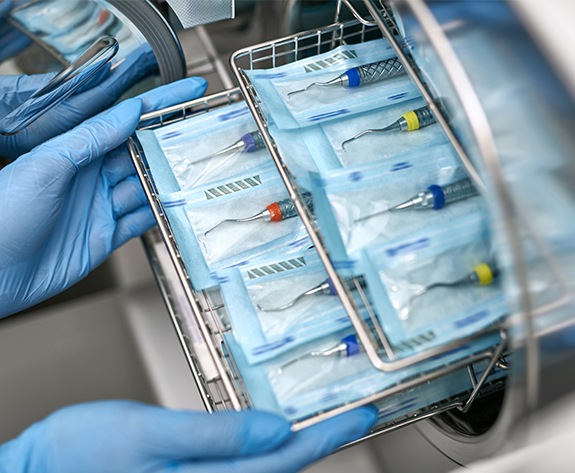 Before the COVID-19 pandemic and throughout it, we've always been committed to prioritizing our patients' safety. We abide by the most recent infection-control recommendations released by the CDC, OSHA, and the WHO, and we're constantly monitoring the situation to make sure our patients remain safe. If you have any questions about the additional precautions we're taking and how we can accommodate your needs, don't hesitate to reach out to our friendly dental staff.
Little Touches & Comforts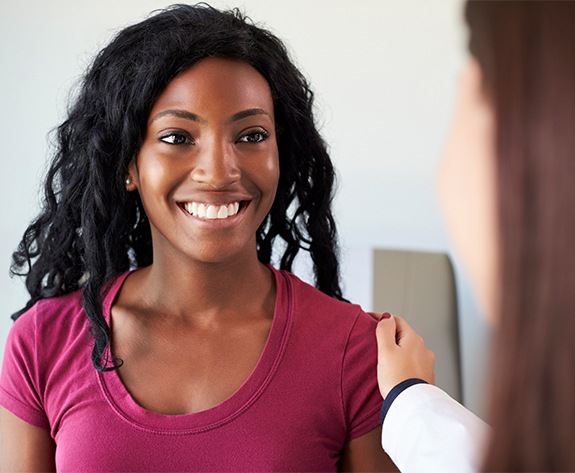 The dental office features lots of small touches that make a big difference to visitors, such as a warm greeting when a patient walks in the door, complimentary beverages, a comfortable waiting area, chairs with back massage options, blankets, ceiling-mounted televisions, sedation dentistry for nervous/fearful patients, and more. "Everything has been designed with the patient in mind," says Dr. Patti. "We want our patients to feel comfortable and welcome from the moment they walk through the door."
Paired with the enjoyable amenities are tools that help make the dental care experience even more effective at every stage, from diagnosing problems to creating quality, long-lasting results for patients' smiles. Lake Oconee Dentistry features intraoral cameras, digital X-rays, a 3D Cone Beam Scanner for implant placement, and more. With these valuable additions, you can expect safe, precise service that offers exceptionally high rates of success.