Restorative Dentistry – Greensboro, GA
Repairing the Function & Health of Your Smile
To maintain a healthy, aesthetically pleasing, and highly functional smile throughout one's life, most patients will need restorative care at one point or another. Whether your issue is as simple as a minor cavity or as severe as several missing teeth, you can rest easy knowing that you are in good hands with our doctors and team members here at Lake Oconee Dentistry.
Dr. Patti Bradley, Dr. David Bradley, Dr. Andrea Feldman, and Dr. Shelly Pound draw on several years of experience and training to provide a truly comprehensive care experience to patients, and we look forward to helping you regain a strong, thriving set of teeth that's built to last. Contact our dental office today to schedule an appointment for restorative dentistry in Greensboro, GA!
Why Choose Lake Oconee Dentistry for Restorative Dentistry?
We Are Dental Insurance-Friendly
Regularly Voted Best Dentist in the Area
Outstanding Customer Service
Dental Crowns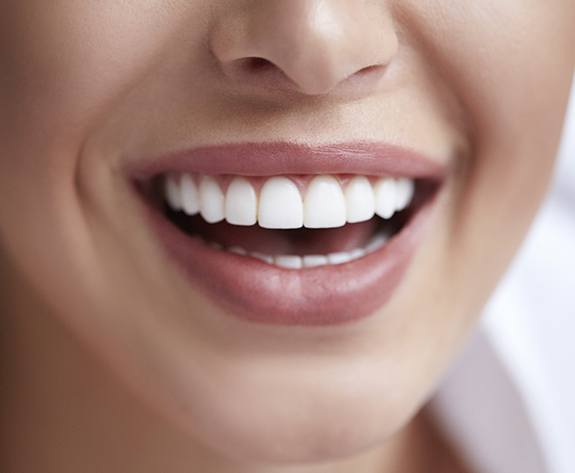 One of the most versatile and successful restorative solutions our dental office provides is dental crowns, which are designed to completely cover the portion of a tooth that lies above the gum line. This helps to protect its structure while improving function and aesthetics as well. Our dental office utilizes porcelain dental crowns, which are a virtually seamless match for your natural tooth enamel in look and feel. Our doctors may recommend a new crown for the following reasons:
If a tooth is significantly decayed and can't be treated with a tooth-colored filling.
If a tooth has been injured and needs additional support.
If a weakened tooth has a high risk of fracturing.
If a tooth treated with root canal therapy is in need of restoration.
If a single dental implant is in need of restoration.
Learn More About Dental Crowns
Dental Bridges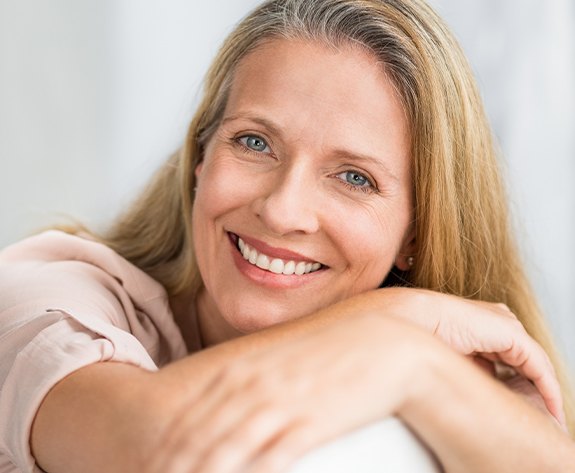 There are several tooth replacement solutions available at our Greensboro dental office, including dental implants, dental bridges, and full and partial dentures. While our doctors have their preferences, we understand that there isn't just one option that's the perfect fit for every single patient in need. That's why they'll work closely with you to help you determine which one best complements your personal goals, level of time commitment, and available budget.
Dental bridges are designed to restore multiple missing teeth along a single arch of the mouth, and they're attached in place with the help of dental crowns that serve as "anchors," fitting over nearby healthy teeth. Some patients prefer this added permanence and stability to removable options like dentures. However, dentures can offer comfortable reliability and ease of use to older adults who've suffered severe tooth loss. Our doctors can design full or partial models, both of which are removed from the mouth for convenient cleaning and separate storage during sleep.
Our doctors also strongly recommend implant-retained prosthetics as a viable alternative to traditional bridges and dentures, as these devices don't require the alteration of remaining tooth structure. We look forward to helping you get started on the path towards a recompleted smile that's ready to be shown off!
Tooth-Colored Fillings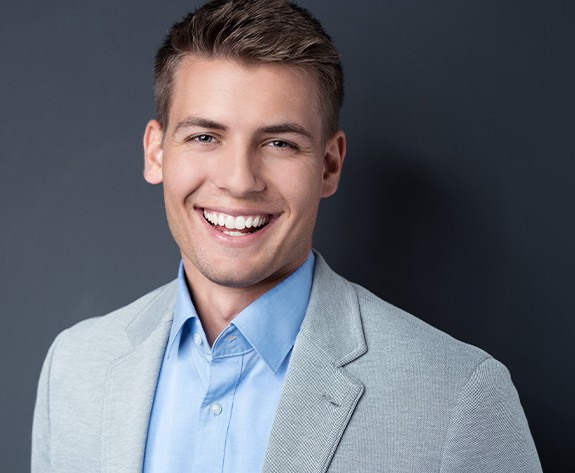 Over 90% of the population will experience at a cavity at one point or another in their lives, and we want to ensure that our patients receive the most effective and aesthetically pleasing solution available for this common concern. That's why tooth-colored fillings have replaced traditional amalgam here at Lake Oconee Dentistry for over a decade now!
Made of high-quality composite resin, the color of these fillings can be precisely adjusted to seamlessly match the patient's natural smile, and its ability to create a strong, direct seal with enamel results in stronger improvements and more preserved dental structure. The lack of metals also means that patients will experience reduced sensitivity to temperature changes and greater overall comfort.
Learn More About Tooth-Colored Fillings
Dentures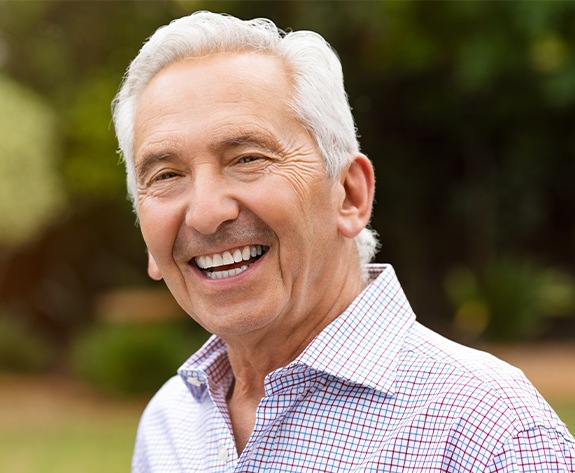 Are you missing several or all of your teeth along an arch? We offer custom-crafted full and partial dentures to help restore your smile and make it easier for you to complete basic daily tasks like eating and speaking. Both types of dentures are comprised of a gum-colored acrylic base that houses lifelike replacement teeth. The primary difference is that partials are made to fit like a missing puzzle piece between your existing teeth and full dentures utilize natural suction and denture adhesive to stay securely over your gums.