Emergency Dentistry – Greensboro, GA
Fast, Trustworthy Emergency Dental Care
A dental emergency can strike at any time, and when it does it is almost always very painful and stressful. Fortunately, Greensboro patients of Lake Oconee Dentistry can rely on our trusted dentist and dental team to provide fast emergency dentistry services. In most cases, we're able to see patients on the same day they contact us to relieve pain and restore their full, healthy smiles. When the worst happens and your smile needs immediate treatment, call us right away for emergency dentistry in Greensboro, GA!
Why Choose Lake Oconee Dentistry for Emergency Dentistry?
Same-Day Appointments for Patients in Pain
Dental Insurance-Friendly Dental Office
Extended, Convenient Appointment Hours
How to Handle Common Dental Emergencies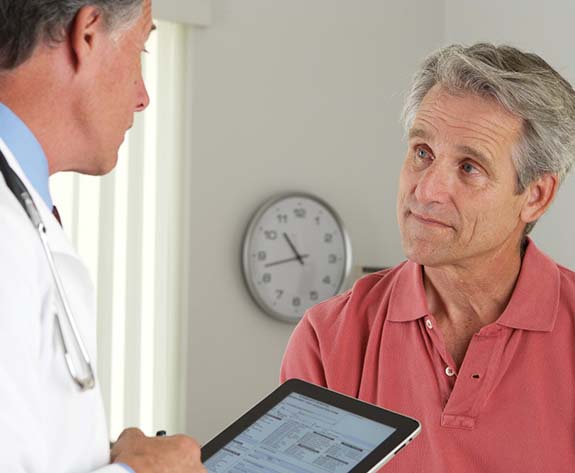 No matter the nature of your emergency – whether it's due to an accident or poor oral hygiene – one of our Greensboro dental team members will be happy to walk you through at-home care and pain management over the phone. Here are some basic steps for dealing with common emergencies: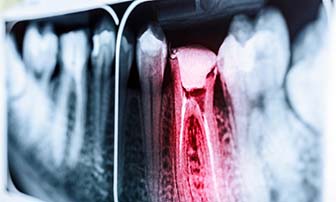 Toothaches
Floss thoroughly around the affected tooth to make sure that there isn't a piece of food stuck in that area. Use over the counter pain medications as directed on the package while you're waiting for your appointment. Your tooth may be sensitive, so avoid eating anything that's very hot or very cold.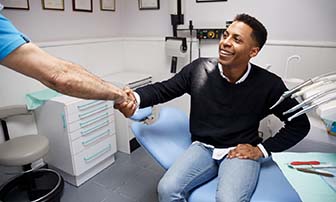 Chipped/Broken Tooth
Apply pressure to stop the bleeding. Use cool water to remove any blood or debris from your mouth and the damaged tooth; do not brush your teeth or use toothpastes or mouthwashes to clean the damaged area until we direct you to do so. Afterwards, you can use a cold compress intermittently to reduce any swelling. If you can, save the piece of the tooth that broke off and bring it with you to our dental office.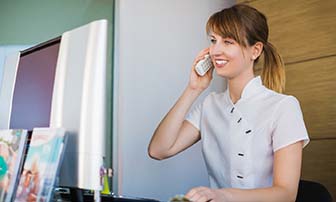 Knocked-Out Tooth
Find the tooth as soon as possible and pick it up by the flat end. (Do not grab it by the pointed root.) After rinsing it off with water, try putting it back in its socket. If this doesn't work, store it in a glass of milk or a saline solution until you can get to our dental office. You should ideally see the dentist within 30 minutes to have the best chance of saving the tooth.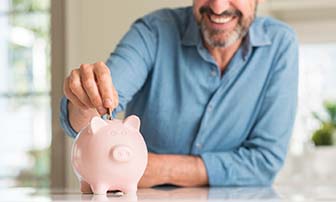 Lost Filling/Crown
The tooth that lost the crown or filling is likely to be very weak, so avoid chewing with it. If you do eat, rinse your mouth with salt water to remove food particles and avoid an infection. Sometimes you can use temporary filling material or reattach the crown with a dab of petroleum jelly; of course, this is only a temporary solution until we can treat you.
How to Prevent Dental Emergencies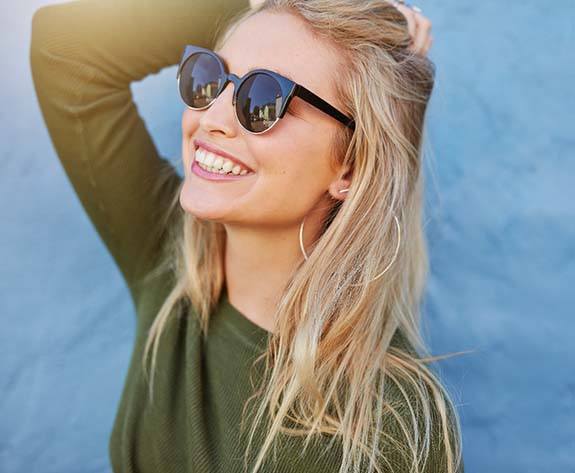 Brush two times a day and floss daily. Use fluoride-based toothpaste that will provide extra protection for your tooth.
If you play sports, always wear a mouthguard to reduce the risk of an oral injury. A custom mouthguard from your dentist will be safer and more effective than one bought at the store.
Avoid chewing on ice, peppermints and other hard foods. Similarly, do not bite down on inedible objects like pen tips.
Learn More About Preventing Dental Emergencies
The Cost of Treating Dental Emergencies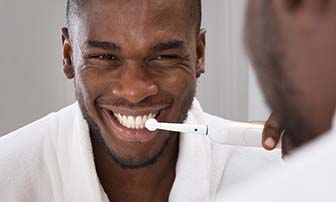 From root canal therapy to treat a toothache to extraction of a badly damaged tooth, there are many different treatments you might receive in the event of a dental emergency. We'll make sure we thoroughly understand your situation before giving you a price estimate.
Learn More About the Cost of Treating Dental Emergencies
Tooth Extractions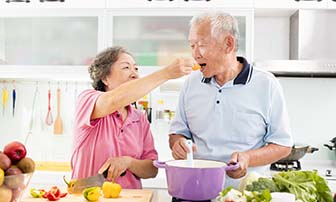 Patients can rest assured that our team will make every effort to help them maintain their healthy teeth and recover from severe dental damage/decay without the need for extraction. For instance, root canal therapy is a highly successful procedure that can remove decay from the inner chambers of badly infected teeth and leave them intact in a strong, functioning smile. Many patients become nervous when a doctor mentions "root canal therapy," but today's advancements in technology and anesthetic have helped the procedure become more comfortable than ever. If you're experiencing severe dental pain or increased sensitivity in a certain tooth, don't hesitate to let us know here in Greensboro – root canal therapy could be the solution.
It's important to keep in mind that there are situations where extraction may become necessary to preserve your oral health and overall wellbeing. Common reasons for this include:
If the patient is experiencing advanced periodontal disease.
If the tooth has become too heavily decayed to restore.
If the tooth has suffered a traumatic injury.
During this process, our doctors will be sure to create a safe and comfortable environment for patients with relaxing amenities and sedation dentistry, if needed. We will also start working with you right away to plan a quality reconstructive solution for the tooth/teeth you've lost, ensuring that your smile doesn't stay incomplete for long.
Learn More About Tooth Extractions
Emergency Dentistry Frequently Asked Questions
At Lake Oconee Dentistry, we understand that dental emergencies are scary. It can be overwhelming, especially when you have never been in a situation like this and you have no idea what to do. To top it all off, you might be in serious pain and want answers fast. That's why we've taken the emergency questions we get asked the most often and answered them for your convenience.
Should I go to the ER or my emergency dentist?
If your dental emergency is also life-threatening, then you should definitely visit the emergency room of your local hospital instead of our dental office to get it treated. Visit the E.R. if your emergency includes the following symptoms:
Severe oral bleeding that won't stop
Deep cuts
Broken jaw
Jaw dislocation
Serious infection or abscess
Uncontrollable swelling that hinders your ability to breathe
For any other urgent dental situations, give our Greensboro dental office a call right away.
Do I need a root canal?
Root canal therapy is actually one of the most common treatments for severe toothaches, so if your toothache is due to an infection because of poor oral hygiene, the answer is most likely yes. During a root canal (which does not hurt thanks to local anesthetic), we will remove the infected or damaged nerve so that you will no longer feel pain in that tooth. Teeth treated with root canals often last the rest of your life, so it's truly an amazing treatment. Although, it's difficult to know if you're going to need one unless you come in to get your toothache dealt with.
What should I do if my child knocked-out a baby tooth?
In this situation, follow a similar protocol as if your child had knocked out a permanent tooth. We can determine whether it was the entire tooth or just part of it that was dislodged. From there, we can figure out if the tooth needs to be reimplanted.
Will my insurance cover dental emergencies?
Every insurance plan is different, as is every dental emergency. For this reason, it's difficult to estimate coverage without you coming in to see us. Treatments for dental emergencies can vary greatly because all the different problems that can occur, so it's possible that your plan covers the partial cost of some treatments but not others. For example, if all you need to treat your toothache is a filling, then your insurance likely covers a significant portion of that cost. If you need a tooth extraction and replacement with a dental implant, then your insurance is much less likely to pay for those treatments. Our team can help you file your insurance claims and work with you so that you don't have to pay a cent more than what's absolutely necessary to save your smile.