Emergency Dentist — Greensboro, GA
Fast, Trustworthy Emergency Dental Care
A dental emergency can strike at any time, and when it does it is almost always very painful and stressful. Fortunately, Greensboro patients of Lake Oconee Dentistry can rely on our trusted dentist and dental team to provide fast emergency dentistry services. In most cases, we're able to see patients on the same day they contact us to relieve pain and restore their full, healthy smiles. When the worst happens and your smile needs immediate treatment, call us right away for emergency dentistry in Greensboro, GA!
Why Choose Lake Oconee Dentistry for Emergency Dental Care?
Advanced Dental Technology for Fast, Precise Treatment
Same-Day Emergency Appointments for Patients in Pain
Dental Insurance Welcome & Flexible Financing Available
What to Do in a Dental Emergency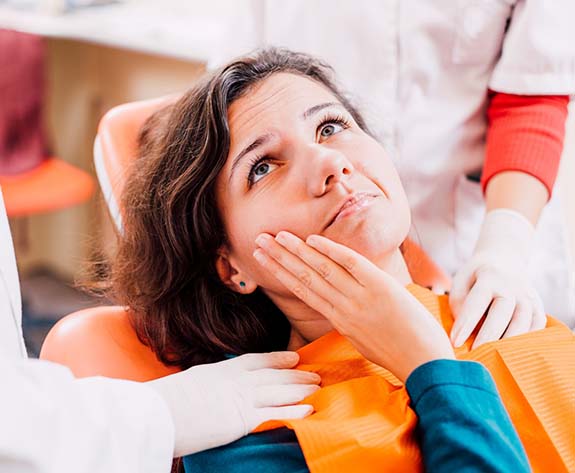 Step 1: Call us as soon as you can. Whether you have a toothache, a knocked-out tooth, or are just worried about your smile, give us a call right away so we can give you first-aid instructions over the phone.
Step 2: See us for a same-day emergency appointment. We do everything we can to see emergency patients the same day they call us. As soon as you arrive, we'll examine your mouth and relieve any serious pain you may be in.
Step 3: Review your options and make a plan. After your exam, we'll review our findings with you and fully explain all your treatment options, including details like the estimated length and price. Together, we'll work with you to make the perfect treatment plan.
Step 4: Get the fast, trustworthy dental care you need. Our highly experienced team offers a wide range of dental services that can be used in an emergency, so we'll get to work restoring your happy, healthy smile right away.
The Most Common Dental Emergencies
Dental emergencies come in all shapes and sizes. Sometimes it's easy to tell that you need to see an emergency dentist in Greensboro, like if your tooth is broken or knocked out. Other times it's not as easy to tell, like if you have a bad toothache, a chipped tooth, or broken denture. Even if you're unsure if you need urgent dental care, we encourage you to call us right away! We can help you assess your situation over the phone and determine what you should do next. Below, you'll find some important information about handling the most common dental emergencies we treat here at Lake Oconee Dentistry.
Understanding the Cost of Dental Emergencies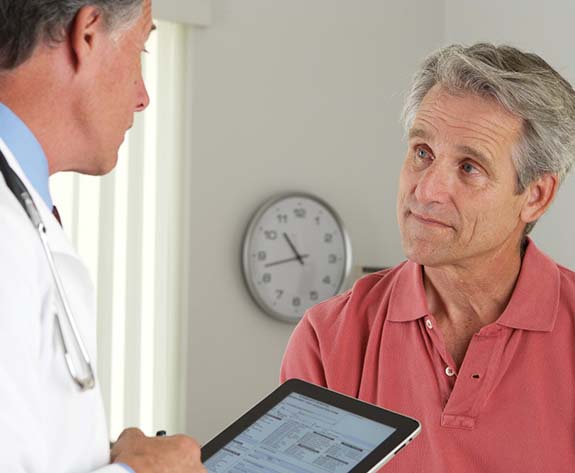 When you face a dental emergency, there is no question that you need to receive prompt care. However, worrying about the cost of your unplanned dental visit can make a stressful situation even worse. Just how much does it cost to treat dental emergencies, and how can you prepare your finances for such a situation? We're happy to discuss these important questions and the cost of dental emergencies in our Greensboro, GA dental office.
Every Dental Emergency is Different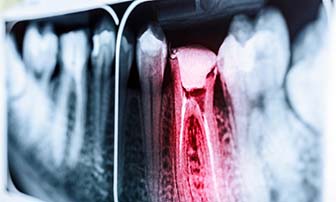 Emergency dentistry is surprisingly inexpensive in terms of the visit itself. During your appointment, our team closely examines your dental needs and then confirms which treatment would best get you back to positive oral health. Without this exam, we can't know for sure which your costs will be. With that said, the most common treatments we perform to address dental emergencies include:
Root canal therapy
Extractions
Fillings
Dental crowns
And more!
Before we begin treatment, you'll always know the costs associated with it. Our team members will work hard to make it as affordable as possible!
Does Dental Insurance Cover Dental Emergencies?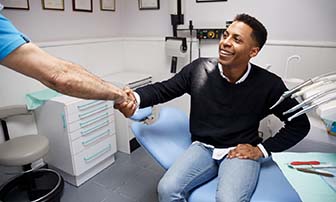 Start by finding out if your policy covers emergency dental visits. More often than not, dental insurance will cover at least one emergency exam per year. Take the time to learn your coverage rates for treatments like root canal therapy and extractions as well, both of which are commonly used to address dental emergencies. These services are generally covered anywhere between 80% and 50% in many cases. Confirm your yearly maximum with your insurance company before committing to treatment.
However, every plan is different and yearly maximums usually come into effect, so it's important to confirm with your insurance company before you start emergency care. Our team can help with this process as well.
Other Options for Making Dental Emergencies Affordable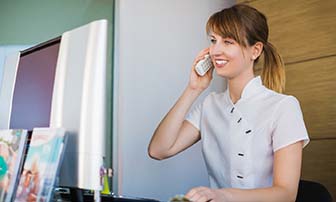 If you do not have dental insurance, there are still options available to you to make your emergency care more affordable. For example, CareCredit is a third-party financing company that offers low- to no-interest payment plans. With one of these plans, you can get the care you need right away and pay for it gradually over time instead of in one lump sum.
Taking Care of Your Smile Can Save You Money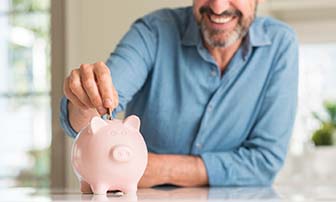 It's no secret that dental emergencies can happen when you least expect them to. However, they typically occur as a result of untreated decay or infections. By staying on top of your routine care and regular exams and cleanings, you could save hundreds on restorative and emergency dental services every year.
Regardless of how much it costs to treat your oral health problem, remember that it is worth it. Not only will treatment relieve your pain, but it will also greatly reduce your risk of suffering from further oral and overall health problems. Unnecessarily delaying treatment gives the problem an opportunity to become worse (and thus more expensive to treat). For example, a tooth that only needed a filling today could need a crown, root canal therapy, or an extraction a month or two from now without immediate attention.
How to Prevent Dental Emergencies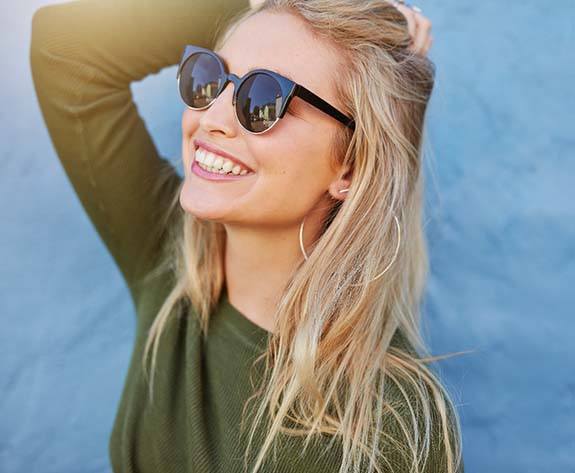 Our team at Lake Oconee Dentistry wants you to be prepared should a crisis arise, but we also want to help you take the appropriate steps to eliminate the possibilities of dealing with a dental injury. This is why we are offering some useful tips and advice on ways you can protect your smile from the three D's: damage, decay, and disease. For additional questions, we invite you to contact our dental office to learn more about preventing dental emergencies in Greensboro, GA.
Maintain Good Oral Hygiene Habits at Home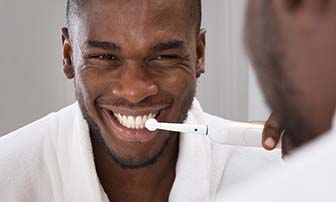 Brushing, flossing, rinsing, and keeping your regularly scheduled six-month dental appointments are key to protecting your smile. If you manage to brush your teeth twice a day with fluoride toothpaste, floss at least once a day, and rinse with an ADA-approved mouthwash, you will be freeing your mouth of possible bacteria and food particles that lead to tooth decay and gum disease. Not to mention, the fluoride toothpaste you use will strengthen tooth enamel, making it harder for teeth to become chipped or cracked should they face additional pressure.
By maintaining a good oral hygiene routine, you will likely receive a great report from our team when visiting for your six-month appointment, which will make both you and our dentists very happy.
Watch What You Eat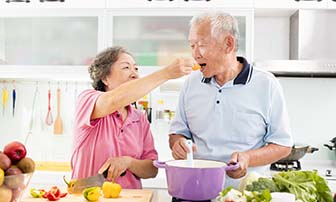 Anything that is a hard, crunchy consistency can be detrimental to your smile. How so? When biting down on something hard, additional pressure is placed on your teeth. As a result, it can cause excessive wear and tear as well as possible chips, cracks, or breaks within the tooth enamel. To avoid this, make sure you are cutting up harder pieces of food (i.e. apples) into more manageable bites. Also, don't snack on hard candies (i.e. Jolly Ranchers, peanut brittle) or chew on ice.
It's also beneficial to keep sugarless gum in your pocket if you are prone to mindlessly chewing on inanimate objects like pens or pencils.
Protect Your Pearly Whites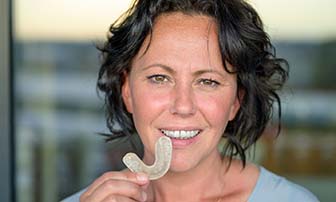 Mouthguards are a great way to protect your mouth while playing sports or sleeping at night. Whether you enjoy a fast-paced game of tennis or practicing your martial arts, a custom-made mouthguard can keep your teeth and oral tissues protected from hard-hitting impacts and injuries.
But if it isn't sports that are causing you to worry about your smile, it might be bruxism or teeth grinding. This common condition occurs most frequently while asleep, and it can result in chronic jaw pain, problems getting adequate sleep, and quicker deterioration of your tooth enamel. This can lead to tooth sensitivity and an increased risk of decay and disease.
By talking to our team of professionals about a custom mouthguard, you can rest easier and worry less about your smile.
Dental Emergency FAQ's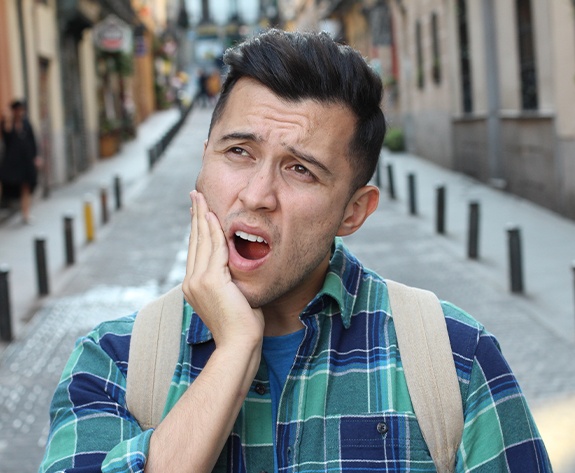 At Lake Oconee Dentistry, we understand that dental emergencies are scary. It can be overwhelming, especially when you have never been in a situation like this, and you have no idea what to do. To top it all off, you might be in serious pain and want answers fast. That's why we've taken the emergency questions we get asked the most often and answered them for your convenience.
Should I Go to the ER or My Emergency Dentist?
If your dental emergency is also life-threatening, then you should definitely visit the emergency room of your local hospital instead of our dental office to get it treated. Visit the E.R. if your emergency includes the following symptoms:
Severe oral bleeding that won't stop after 10 minutes
Broken or dislocated jaw
Serious infection or abscess
Swelling that hinders your ability to swallow breathe
For any other urgent dental situations, give our Greensboro dental office a call right away.
Do I Need a Root Canal?
Root canal therapy is actually one of the most common treatments for severe toothaches, so if your toothache is due to an infection because of poor oral hygiene, the answer is most likely yes. During a root canal (which does not hurt thanks to local anesthetic), we will remove the infected or damaged nerve so that you will no longer feel pain in that tooth. Teeth treated with root canals often last the rest of your life, so it's truly an amazing treatment. Although, it's difficult to know if you're going to need one unless you come in to get your toothache dealt with.
What Should I Do If My Child Knocks Out a Baby Tooth?
While baby teeth are meant to come out on their own eventually, having one or more knocked out too early can cause complications. That's why you should call us right away if your little one suddenly loses a baby tooth that wasn't loose before. We may want to see them for an appointment to make sure the permanent tooth underneath wasn't damaged. To keep the neighboring teeth from shifting into the gap and trapping the permanent tooth below the gums, we may recommend placing a small appliance called a space saver.
Will My Dental Insurance Cover Dental Emergencies?
Every insurance plan is different, as is every dental emergency. For this reason, it's difficult to estimate coverage without you coming in to see us. Treatments for dental emergencies can vary greatly because all the different problems that can occur, so it's possible that your plan covers the partial cost of some treatments but not others. For example, if all you need to treat your toothache is a filling, then your insurance likely covers a significant portion of that cost. If you need a tooth extraction and replacement with a dental implant, then your insurance will probably offer less coverage. Our team can help you file your insurance claims and work with you so that you don't have to pay a cent more than what's absolutely necessary to save your smile.