Teeth Whitening – Greensboro, GA
Fast, Safe, Professional Teeth Whitening
Are you interested in refreshing the appearance of your smile to enjoy a more youthful and radiant look? Professional teeth whitening is a wonderful way to do just that. Our dental office is pleased to offer in-office and take-home whitening options, depending on your timeline, budget, and personal preference. Keep reading to find out which one may be perfect for you, and how to get started with professional teeth whitening in Greensboro, GA!
Why Choose Lake Oconee Dentistry for Teeth Whitening?
Customized Take-Home Teeth Whitening
Fast In-Office Teeth Whitening
Convenient Dental Office Hours
In-Office Teeth Whitening Reveals Results Fast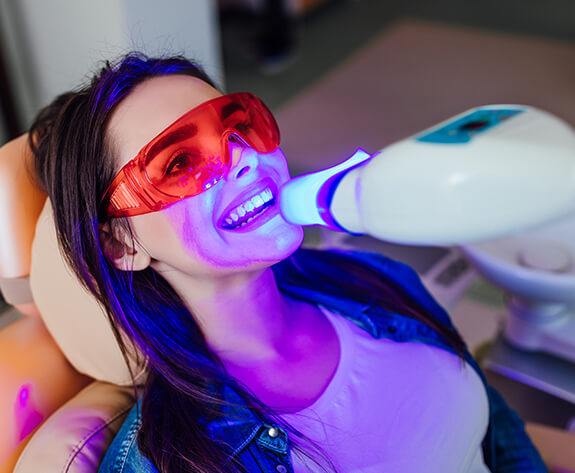 Patients who are interested in improving the appearance of their smiles at a rapid pace are often best suited for in-office whitening, which can brighten the tooth enamel by up to 8 shades in a single visit to our dental office. By applying the high-powered bleach to the surface of the teeth that show when you smile and then activating it under a special light, the very outer layer can be penetrated to break through stubborn stains that live underneath.
Customized Take-Home Teeth Whitening Kits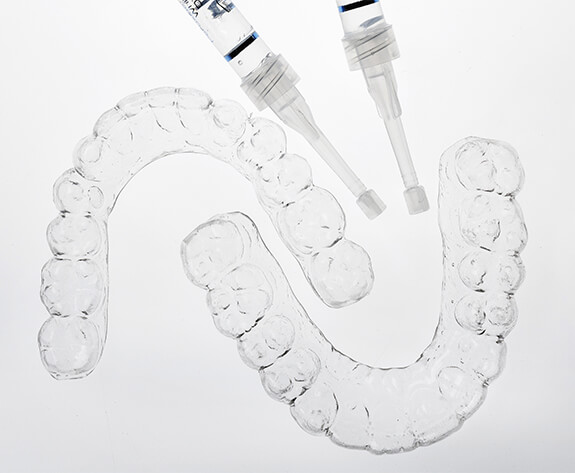 For people who are not in a hurry to reveal their results, or for those who are prone to teeth sensitivity, take-home whitening may be ideal. This option offers a more gradual approach to whitening. We will create trays that are customized to your unique dentition that you'll fill with bleach and wear for half an hour each evening for about two weeks. You will start to notice an improvement immediately, but you should complete the treatment to enjoy the maximum results.
Which One is Right for You?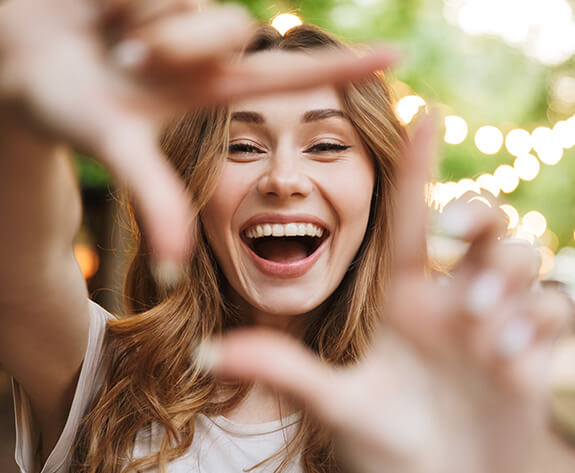 Keep the following in mind when you are trying to decide between take-home and in-office whitening.
In-office whitening reveals amazing results in a single appointment.
In-office whitening also costs more than a take-home treatment.
A trained dental professional applies the bleach during an in-office whitening treatment, so you do not have to worry about overexposure or injuries to the soft oral tissue.
A take-home kit may be best for patients with tooth sensitivity.
Take-home whitening is completed from the comfort of your home.
You can achieve the same results with both options -- just revealed at a different pace.
Maintaining Your Dazzling Results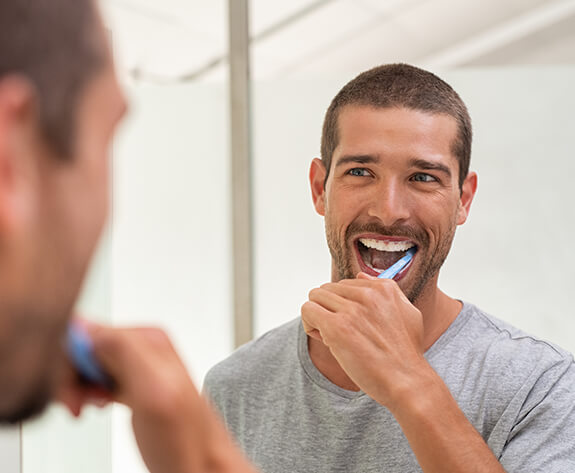 After your professional teeth whitening treatment is complete, one thing's for sure: you will love the results! With proper care, you may only ever need one application. To keep your smile sparkling bright for years to come, keep the following tips in mind:
Brush and floss your teeth as recommended to prevent plaque and tartar buildup
Visit your dentist for a checkup and cleaning at least every six months
Drink dark-colored beverages through a straw to minimize contact with the tooth enamel
Rinse your mouth out after eating highly pigmented foods, like tomato sauce, ripe berries, beets, etc.
Chew sugar-free gum between meals to stimulate saliva production that helps to wash away staining agents naturally
Apply touch-up treatments as necessary
Follow these steps and you can keep smiling with maximum confidence!
Schedule an Appointment Today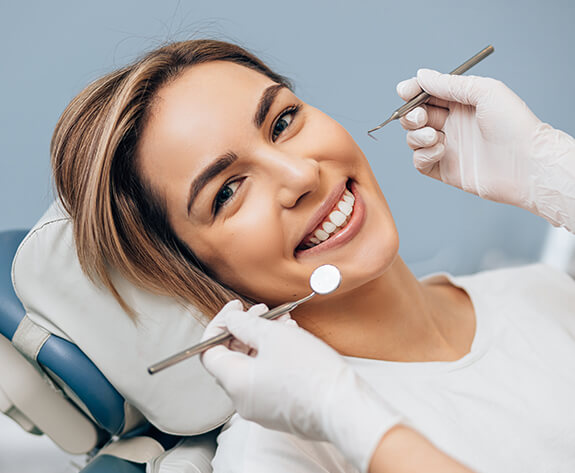 If you are interested in improving the appearance of your smile with professional teeth whitening, don't hesitate to get in touch with your cosmetic dentist in Greensboro. Contact Lake Oconee Dentistry to schedule an appointment today!