Rapid Orthodontics – Greensboro, GA
Discreet, Fast Alternatives to Traditional Metal Braces
If you struggle with teeth that are crooked or have noticeable gaps between them, it's time to make the positive change you deserve for your oral health and happiness. At Lake Oconee Dentistry, Dr. David Bradley, Dr. Patti Bradley, Dr. Andrea Feldman, and Dr. Shelly Pound are happy to offer multiple short-term orthodontic treatment options for patients who want to achieve a straighter smile fast. Your time is valuable, and we enjoy being able to help you save as much of it as possible! Contact our dental office today to schedule your first appointment for rapid orthodontics in Greensboro, GA.
Why Choose Lake Oconee Dentistry for Rapid Orthodontics?
Customized Orthodontic Treatments
Caring & Honest Dental Team
Extended, Convenient Dental Office Hours
Alternatives to Braces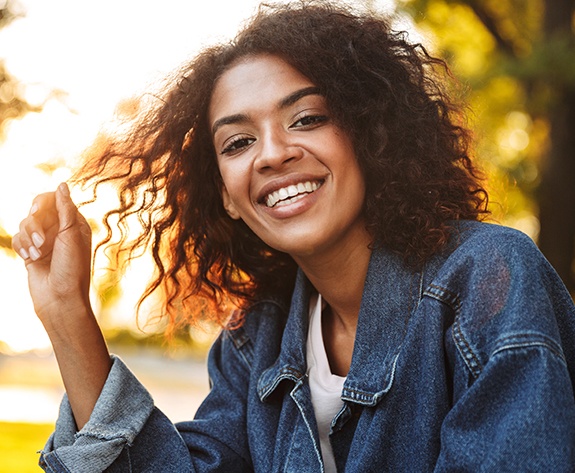 Committing to orthodontic treatment can be difficult when you're facing multiple years of wearing dark-colored wires and brackets that stand out noticeably on a natural smile. Thankfully, our dental office offers worthwhile, more aesthetically pleasing alternatives.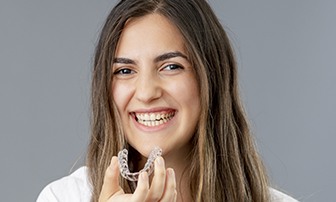 Invisalign and Smart Moves Clear Aligners
Both Invisalign and Smart Moves do away with the concept of traditional braces, instead utilizing a set of clear, customized aligners that are virtually unnoticeable when worn. Each aligner represents a different stage of your teeth as they're gradually moved towards their ideal alignment. They're also removable, which means that patients will be able to practice oral hygiene normally and still enjoy their favorite foods throughout treatment.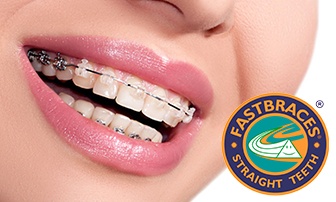 FastBraces®
At Lake Oconee Dentistry, we're proud to provide qualified patients with Fastbraces® to straighten and align their teeth in a substantially shorter period of time than traditional orthodontics. Our doctors use Fastbraces® technology to adjust the roots of patients' teeth using one square wire. The effects of Fastbraces® begin almost immediately. Patients typically achieve their desired result within 120 days of their first visit. If you'd like to learn more about Fastbraces® and to see if you are a qualified candidate, contact our dental office today!