Advanced Dental Services & Technology – Greensboro, GA
Fast, Comfortable & Precise Dentistry
Our doctors are highly committed to pursuing the latest advancements and techniques in the dental world whenever possible, and this includes utilizing technology that improves the treatment experience for our patients from surrounding areas. Digital X-rays and intraoral cameras are informational tools that greatly benefit our diagnostic process, revealing important information about oral health that may not be accessible to the naked eye. They're also excellent educational aids that we can use to help patients better understand their treatment plans and the work our team does for them!
Additionally, our 3D Cone Beam Scanner can generate highly-detailed images in only seconds, revealing the location of facial nerves, bone structure, and other important information that traditional 2D X-rays are unable to capture fully. When planning complex services like dental implants and root canal therapy, having these X-rays is truly vital for our patients' safety and the overall success of the treatment.
Intraoral Camera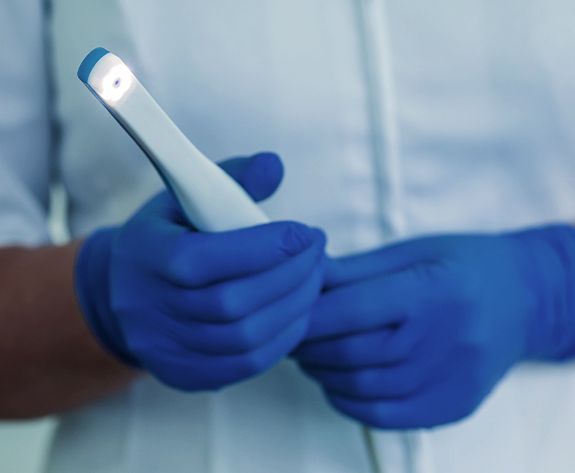 Our intraoral camera is a small handheld device that we can easily maneuver around your mouth to take a closer look at trouble-spots that may be hard to see with an X-ray or the naked eye. The footage of the camera is displayed on a large chairside monitor as well, providing our team with a helpful resource to further explain what oral health problem you face and how our recommended treatment can address it. Not only does this device make our diagnoses more accurate, but they also serve as a great patient education tool!
Digital X-Rays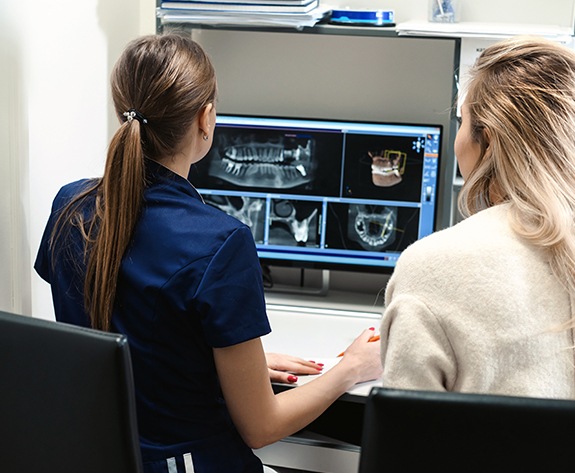 In the past, dentists would use film X-rays to be able to examine the area of your mouth that lies below your gums. Today, we utilize more efficient and effective digital X-ray imaging to do this. It offers a clearer image, takes less time since no development is involved, and reduces radiation exposure by up to 90 percent, making it safe for patients of all ages. With these images, we're able to easily identify cysts, decay between teeth, tumors, and other oral issues.
CT/Cone Beam Scanner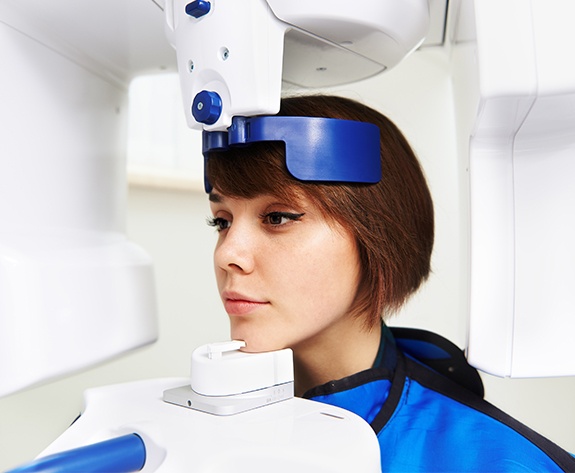 Our Cone Beam CT Scanner allows us to capture a 3D panoramic image of your entire facial structure, showing us dentition, facial nerves, your jawbone, and even your sinuses. This is incredibly helpful when it comes to placing dental implants, diagnosing and treating TMJ dysfunction, and conducting other complex treatments. Plus, it only takes about 20 to 30 seconds for the device to capture the image!
Soft Tissue Laser Dentistry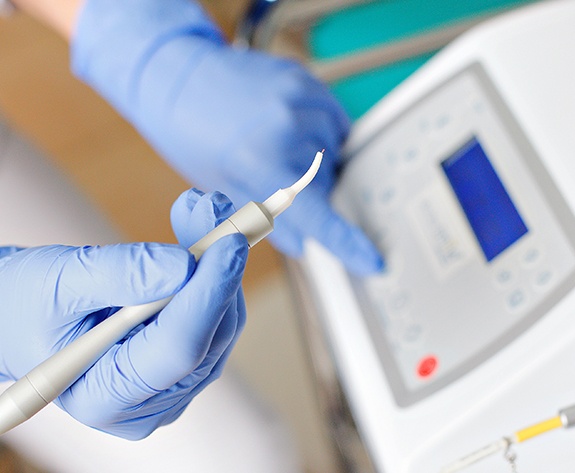 The soft tissue laser is a unique device that emits a concentrated beam of light out of the tip of it. It can be used to remove excess gum tissue that's in the way of placing a restoration or is overgrown or to help kill harmful oral bacteria. It cauterizes the area on-contact as well, which minimizes any bleeding and drastically reduces recovery times for procedures that traditionally involve scalpels and sutures.