Periodontal Therapy – Greensboro, GA
Keeping Gum Disease from Wreaking Havoc on Smiles
Did you know that gum disease (also known as periodontal disease) is the leading cause of adult tooth loss in the United States? This chronic infection may start out seeming relatively harmless, but the consequences that come with untreated cases are certainly no laughing matter. That's why Dr. Patti Bradley, Dr. David Bradley, Dr. Andrea Feldman, and Dr. Shelly Pound will always treat its diagnosis and treatment as a top priority for patients in need. Please contact Lake Oconee Dentistry today to schedule your first visit, or if you have any questions for our team about periodontal therapy in Greensboro, GA.
Why Choose Lake Oconee Dentistry for Periodontal Therapy?
Collaborative & Experienced Team of Dentists
Dental Insurance-Friendly Dental Office
A Dental Team That Truly Cares
Signs of Gum Disease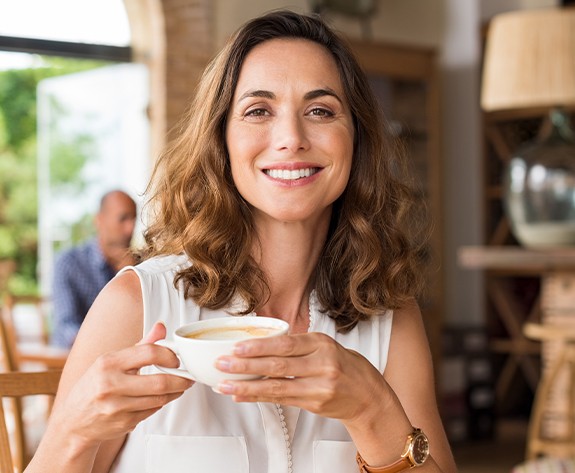 Common symptoms that point towards the presence of gum disease include:
Oral bleeding that occurs when the patient is brushing or flossing
Gum tissue that looks strangely swollen or red
Gum tissue that feels excessively tender
Severe bad breath that lingers even after practicing oral hygiene
A noticeable change in the way your bite and/or certain teeth feel within the mouth
However, it is important to remember that in many cases, gum disease may not exhibit any symptoms that would be noticeable to an untrained eye until the infection has already progressed to advanced stages. That's why attending routine check-ups with a dental team like ours is so important for your oral health and wellbeing!
Treating Gum Disease with Scaling & Root Planing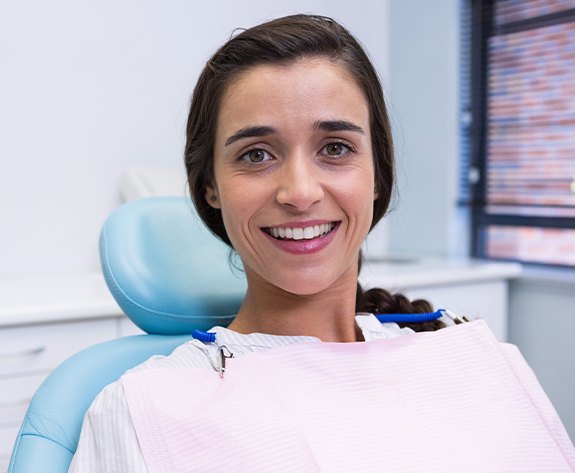 Your treatment plan for gum disease here at Lake Oconee Dentistry will be personalized to match the current stage of your symptoms and the damage that has already been done to your oral health. Our most common recommendation is scaling and root planing, which is a non-surgical deep cleaning that can remove dangerous bacteria from deep within your smile. During this process, our doctors will eliminate built-up plaque from below the gum line and gently smooth out the rough tooth root surfaces, which can be magnets for decay. We want to leave your entire mouth feeling refreshed and healthier than ever!