Success Stories – Greensboro, GA
Changing the World One Smile At A Time
Every day we open the doors to our dental office, we meet a new patient who has been referred to us from a loved one who had a good experience with us or a friend of a friend, and for that, we're incredibly humbled and grateful. We do our best to change our patients' lives for the better and help them build a strong and collaborative relationship with a team of experts who truly cares about their wellbeing. Below, you can read a few reviews that show that we're on the right track!
I Couldn't Be More Pleased with the Results!
Months ago, I broke a front crown while eating, of all things, a crustless cucumber sandwich during a ladies tearoom luncheon! Horrified, I called in tears for help. Your office made an appointment within hours to create a very good-looking temporary crown and make a plan. Dr. Shelly walked me through several options to replace my two very old front crowns. We decided on a complete whitening process and then review again. My teeth were yellowed from coffee and age(!) and are naturally mottled and challenging. I was seriously considering expensive full upper veneers.
Bottom line: the whitening worked well above my expectations. No veneers needed. Two new front crowns were ordered and VERY PROFESSIONALLY colored to match my whitened teeth, using Dr. Shelly's photos, castings, and color recommendations. The crowns were completed, delivered overnight to your office from NY, and permanently cemented in place before I traveled out of state the next day to a family reunion -- where many photos were taken.
I couldn't be more pleased with the results! I'm so happy with my natural-looking smile. I've been in a lot of dental chairs over the years since my initial cheerleading crash in high school when I chipped my two front teeth -- and had a lot of work done. Of course, there have been advances in materials over the years, but your team has just been the best!
– Pat, Greensboro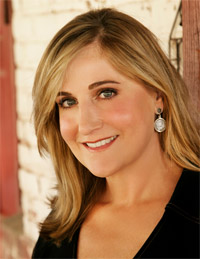 Cosmetic Dentistry Has Taken My Smile to the Next Level
I was amazed with the service I received at Lake Oconee Dentistry. The entire staff is knowledgeable, friendly and passionate about what they do. Dr. Bradley put me at ease right away and used great care in everything she did, ensuring I was comfortable through every step of the process. The corrective and cosmetic dentistry I have had has really taken my smile to the next level. The result is better than I could have imagined. I get compliments on my smile everywhere I go!"
– Kathryn, Atlanta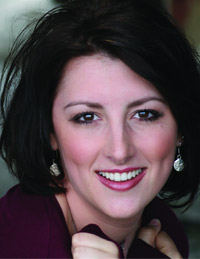 I'm Finally Confident About My Smile
"Dr. Bradley gave me the new confidence I needed after years of being insecure about my teeth. I have had cosmetic dentistry, a dental implant and dental sedation at Lake Oconee Dentistry. I have never been more pleased with the results of my dental work. The staff is highly educated and trained, and has always made me feel comfortable with whatever procedure I needed."
– Candice, Eatonton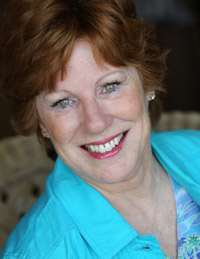 With My Oral Appliance, My Apnea is Controlled, I'm Sleeping Better & Have More Energy Throughout the Day
"After being diagnosed with sleep apnea, I became uncomfortable with the idea of using a CPAP machine. Not only was the machine difficult to use – often dislodging during the night – I hated the claustrophobic feeling of sleeping with something over my nose and mouth. Searching online for alternative treatment options, I learned about oral appliances. I mentioned this option to Dr. Bradley, who reviewed my sleep study and told me I was an ideal candidate. Dr. Bradley's chair-side manner throughout the process was one of compassion and concern for my overall health, and I found him to be up-to-date on the latest technology. The oral appliance he made for me has significantly reduced my apnea symptoms and is easy and convenient to use. Because I'm sleeping better, I wake up with more energy and am able to keep that energy throughout the day. As my dentist, Dr. Bradley has not only ensured that my smile is healthy but, by treating my sleep apnea, has greatly contributed to improving my overall health."
– Carol, Buckhead