Dentures – Greensboro, GA
Regain a Complete & Confident Smile
Are you missing some or all your teeth? Whether brought about by tooth decay, physical trauma, gum disease, or cancer, tooth loss is an issue for roughly 178 million Americans. Thankfully, at Lake Oconee Dentistry, we can help you replace your missing teeth and regain a complete and confident smile with beautiful, custom-made dentures in Greensboro! These classic restorations are now better than ever before, and our experienced team is ready and waiting to help you overcome tooth loss to live life to the fullest. To learn more about dentures, keep reading or give us a call to schedule your consultation.
Why Choose Lake Oconee Dentistry For Dentures?
#1 Experienced Team of Professionals Dedicated to Your Satisfaction
#2 Traditional Dentures & Implant Dentures Available
#3 Dental Insurance Welcome & Flexible Financing Available
Who Is a Good Candidate for Dentures?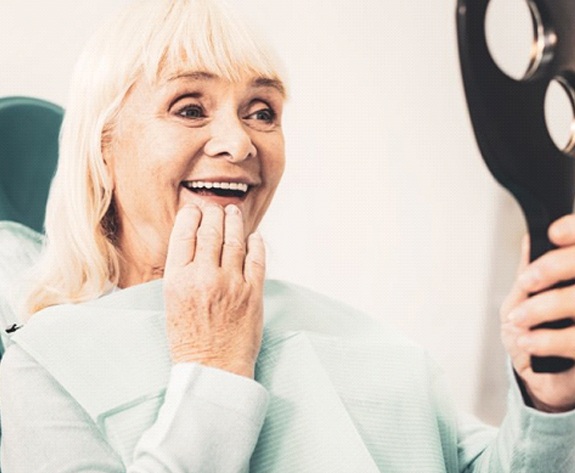 One of the reasons why dentures continue to be one of the most popular tooth replacement options is that practically any adult with missing teeth can qualify for them. To ensure you're a good candidate for dentures, we'll check your gums for signs of infection as well as any remaining teeth for extensive decay. If needed, we'll help you overcome these oral health issues with gum disease therapy, dental fillings, or tooth extractions. Then, once you've been given the green light, we'll work with you to design your custom denture treatment plan.
Types of Dentures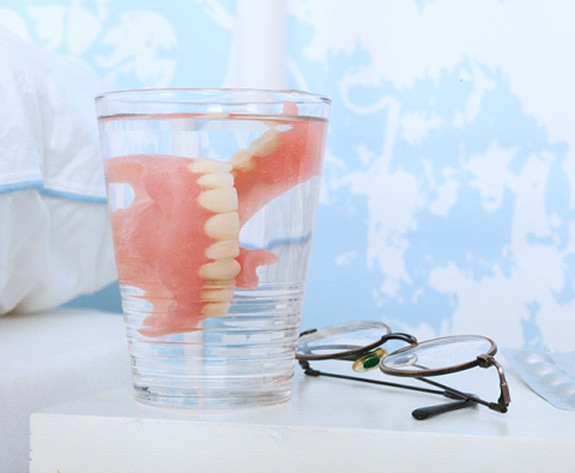 Depending on your unique needs and preferences, there are several different types of dentures in Greensboro to choose from. They each feature carefully crafted replacement teeth that are set into an acrylic gum-colored base. The materials used are well-known for their lifelike appearance, biocompatibility, and durability, so you can enjoy a restoration that looks incredibly natural and lasts for many years. Below, you'll find more information on the three types of dentures we offer.
Partial Dentures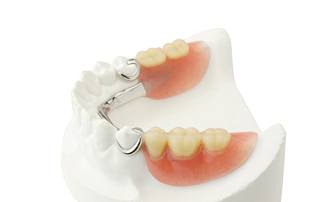 If you're missing several teeth throughout your mouth, but still have some healthy pearly whites left, then a partial denture is ideal. This type of denture is designed to fit around and between your remaining teeth like a puzzle piece to fill in the gaps. A few small metal clasps or bands wrap around the healthy tooth structure discreetly to hold the partial denture in place.
Full Dentures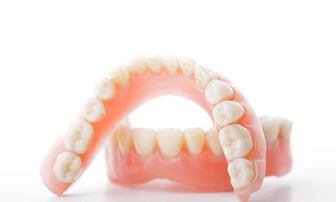 Full dentures are for patients who are missing all the teeth in one or both arches. A full set of custom-made replacement teeth are set into a u-shaped base. This base is precisely crafted to fit snugly but comfortably on top of the gums, which creates a strong natural suction to secure the denture.
Implant Dentures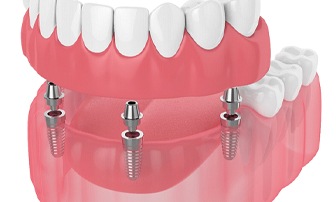 Alternatively, partial or full dentures can be paired with dental implants for optimal results. An implant denture doesn't rely on remaining teeth or suction to stay in place, and is instead anchored directly into the jawbone just like natural teeth. Anywhere between four and eight dental implants can support a full denture with unmatched stability, comfort, and longevity. During your consultation, we'll review additional factors such as your health and jawbone density to see if you're a candidate for implant dentures.
The Benefits of Dentures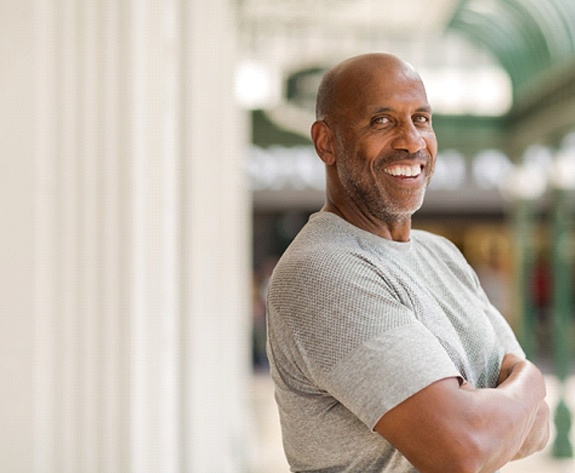 Eat a full, varied diet and most of your favorite foods once again
Provide support for the facial muscles to maintain a healthy appearance
Show off beautiful results that blend in perfectly with natural teeth
Enjoy a durable tooth replacement solution that can last for many years
Overcome moderate to severe tooth loss with a single, custom-made restoration