Cost of Dental Implants – Greensboro, GA
The Investment of a Lifetime
Are you considering filling the gaps in your grin with dental implants? Maybe you're interested, but the price tag initially deterred you. It's worth mentioning that as the most comprehensive and long-lasting solution to tooth loss currently available, implants are worth every single penny. At your consultation, our dentists can outline a detailed, customized treatment timeline and cost estimate based on a number of factors. To schedule your consultation to dicuss the cost of dental implants in Greensboro, GA, just give us a call.
Types of Dental Implants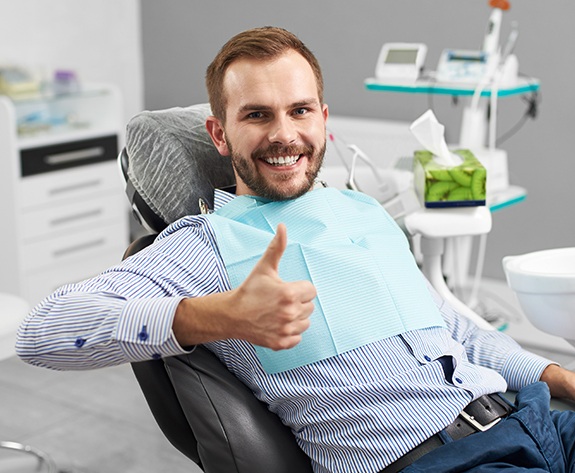 One of the primary factors in determining the cost of your implant treatment is how many implants you need to rebuild your smile. For a single missing tooth, we can place just one titanium post and top it with a lifelike dental crown. If you're missing multiple teeth in a row, you can receive an implant-supported bridge, which doesn't alter your surrounding teeth like a traditional bridge does. Lastly, for an entire missing arch, we can place anywhere from four to eight implants in your jaw to support a full denture, which can be either fixed or removable.
What are the Stages of Dental Implant Treatment?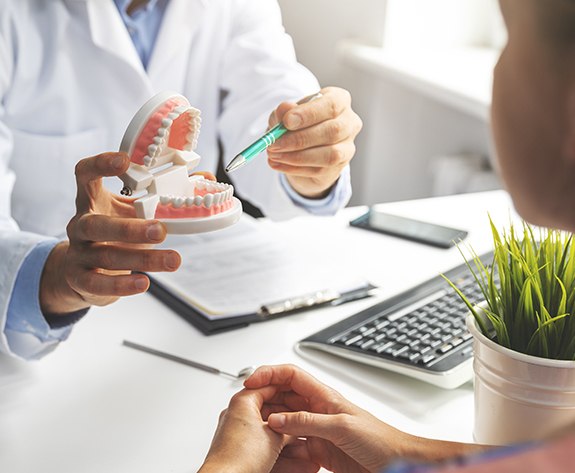 We'll walk you through the different stages in greater detail at your consultation. Because everything takes place in separate appointments, you can break your treatment cost up into manageable chunks. Some of the steps of your treatment might include:
Preparatory procedures such as bone grafting or periodontal therapy
Surgical placement of implants directly in the jawbone
Osseointegration, which is the months-long process during which your implants fuse to your jawbone
Placement of abutments, which are small metal connector pieces
Placement of restorations atop your abutments, whether that be a crown, bridge, or denture
Are Dental Implants Worth the Investment?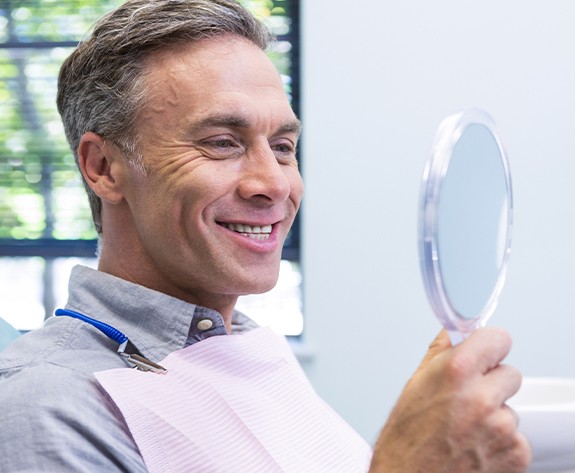 Absolutely! Dental implants offer a multitude of benefits to your everyday life that make them well worth the investment. While there are other tooth replacement options available, like dentures and dental bridges, none of them offer the same longevity, strength, and stability that implants do. Additionally, implants are incredibly easy to maintain; all you have to do is regularly brush, floss, and attend checkups. Because implants replace the entire tooth structure, they'll look and feel as natural as the pearly whites you were born with.
Does My Dental Insurance Cover Dental Implants?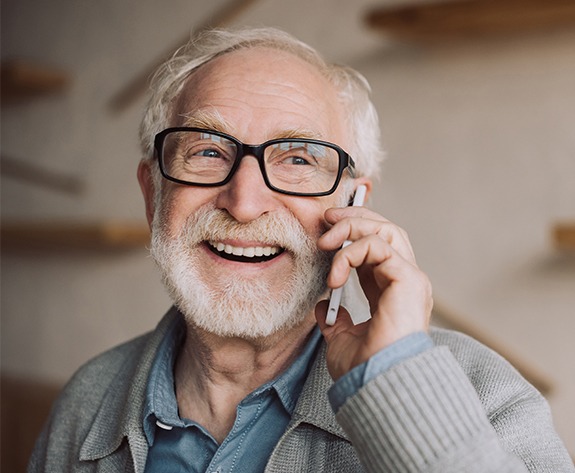 Although most dental insurance companies don't cover the full cost of implants, they may provide coverage for other elements of the treatment, such as periodontal therapy, bone grafting, or your restoration. It's always worth your while to check your individual policy to see what they cover. If you need help getting in touch with your insurance carrier, our team is more than happy to help.