Preventing Dental Emergencies – Greensboro, GA
Reduce Your Chances of Dental Harm
Unsure what to do to prevent a dental emergency? Our team at Lake Oconee Dentistry wants you to be prepared should a crisis arise, but we also want to help you take the appropriate steps to eliminate the possibilities of dealing with a dental injury. This is why we are offering some useful tips and advice on ways you can protect your smile from the three D's: damage, decay, and disease. For additional questions, we invite you to contact our dental office to learn more about preventing dental emergencies in Greensboro, GA.
Watch What You Eat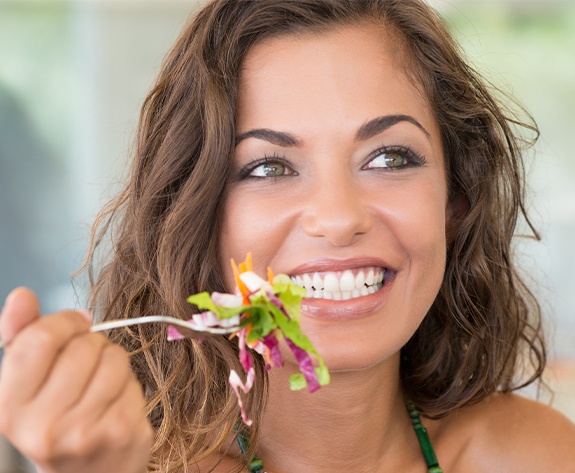 Anything that is a hard, crunchy consistency can be detrimental to your smile. How so? When biting down on something hard, additional pressure is placed on your teeth. As a result, it can cause excessive wear and tear as well as possible chips, cracks, or breaks within the tooth enamel. To avoid this, make sure you are cutting up harder pieces of food (i.e. apples) into more manageable bites. Also, don't snack on hard candies (i.e. Jolly Ranchers, peanut brittle) or chew on ice.
It's also beneficial to keep sugarless gum in your pocket if you are prone to mindlessly chewing on inanimate objects like pens or pencils.
Protect Your Pearly Whites and Soft Tissues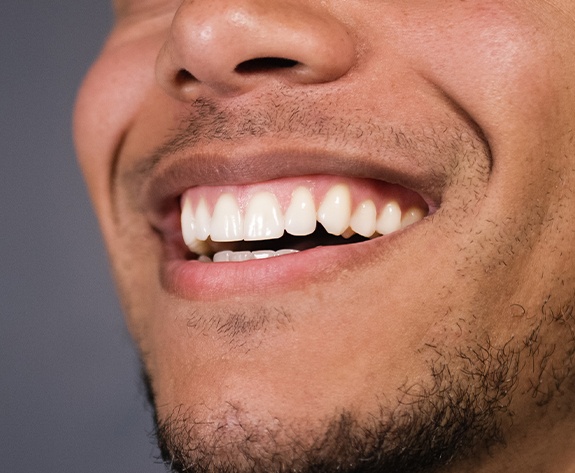 Mouthguards are a great way to protect your mouth while playing sports or sleeping at night. Whether you enjoy a fast-paced game of tennis or practicing your martial arts, a custom-made mouthguard can keep your teeth and oral tissues protected from hard-hitting impacts and injuries.
But if it isn't sports that are causing you to worry about your smile, it might be bruxism or teeth grinding. This common condition occurs most frequently while asleep, and it can result in chronic jaw pain, problems getting adequate sleep, and quicker deterioration of your tooth enamel. This can lead to tooth sensitivity and an increased risk of decay and disease.
By talking to our team of professionals about a custom mouthguard, you can rest easier and worry less about your smile.
Brush and Floss Regularly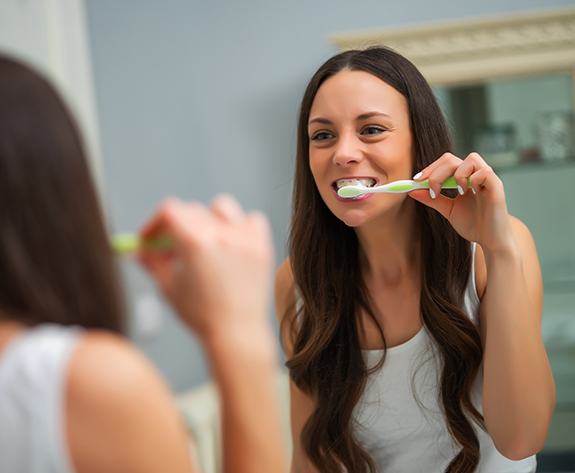 Brushing, flossing, rinsing, and keeping your regularly scheduled six-month dental appointments are key to protecting your smile. If you manage to brush your teeth twice a day with fluoride toothpaste, floss at least once a day, and rinse with an ADA-approved mouthwash, you will be freeing your mouth of possible bacteria and food particles that lead to tooth decay and gum disease. Not to mention, the fluoride toothpaste you use will strengthen tooth enamel, making it harder for teeth to become chipped or cracked should they face additional pressure.
By maintaining a good oral hygiene routine, you will likely receive a great report from our team when visiting for your six-month appointment, which will make both you and our dentists very happy.