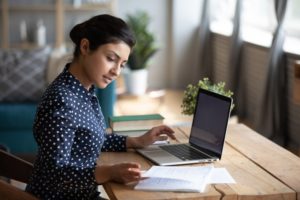 Any dentist can call themselves a cosmetic dentist, even if they don't have advanced training or continuing education that has allowed them to sharpen their skills and knowledge of cosmetic dental services. If you're looking for a trusted and experienced cosmetic dentist that can provide you with amazing, long-lasting results to boost your confidence, you may need to do a little research. Read on to learn five tips to help you choose the best cosmetic dentist near you.
Take Recommendations from Friends & Family
One of the best places to start your search would be by asking around to your trusted friends and family members to see if they can recommend a local cosmetic dentist that they've personally visited. Hearing first-hand accounts from actual patients is often the most reliable and trustworthy source to find out whether a cosmetic dentist is as skilled as they say they are.
Find Out Whether They Use High-Quality Materials
It's important for a cosmetic dentist to keep up with the latest technology and techniques in the dental field. If they don't, you may end up with less-than-ideal results that you aren't happy with. For example, do they use high-quality dental porcelain that's stain-resistant for veneers or a trusted and effective teeth whitening system?
Check Out Their Biography
The key to choosing a great cosmetic dentist is reading their biography and learning whether they're truly passionate about smile transformations. You'll be able to tell if they've spent much of their free time taking continuing education courses to stay up-to-date with the latest treatments and findings or are members of professional organizations, including the American Academy of Facial Esthetics or American Academy of Cosmetic Dentistry. This shows that they're dedicating their career to sharpening their skills on treatments that you're looking to get!
Schedule a Consultation
One of the best ways to determine whether a cosmetic dentist is the right fit for you is to schedule a consultation with them. This is a stress-free visit where you'll talk to them about what types of results you'd like to achieve and any concerns that you may have. Based on what you say, they can draw up a customized treatment plan to help you meet your smile goals.
Find a Cosmetic Dentist Who's Attentive & A Good Listener
During your initial consultation, pay close attention to whether the cosmetic dentist is truly listening to your concerns and wishes. If they aren't attentive, that's a red flag. Ultimately, the results of your cosmetic treatment will be based on their interpretation of what features you'd like them to improve in your smile. If they're not taking that in, then you could end up with results that you're unhappy with.
By keeping in mind these five tips while you're searching for the best cosmetic dentist for you, you'll be able to find a professional that can help you enhance your smile and boost your confidence with amazing, long-lasting results.
About the Author
Dr. Patti Bradley has over two decades of experience in the dental field. She has received advanced training in complex cosmetic and restorative procedures while attending the prestigious Dawson Center for the Advancement of Dentistry, Seattle Institute of Advanced Dental Education, and the Las Vegas Institute for Advanced Dental Studies. She's also an active member of several professional organizations, including the American Academy of Cosmetic Dentistry. To schedule your consultation today, call 706-453-1333.