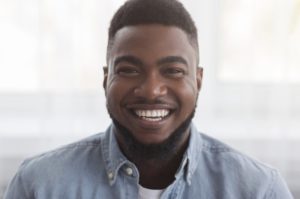 Few people think of visiting their cosmetic dentist when it comes to anti-aging solutions. However, many now have the training and authorization to enhance your facial appearance alongside your smile by offering BOTOX injections. This safe and effective treatment can reduce the signs of wrinkles and lines that make you appear older than you actually are. In as little as 20 minutes, you can enjoy a boost of confidence with this minimally invasive procedure. Read on for five additional reasons to choose your cosmetic dentist for BOTOX treatments.
Reduce Various Signs of Aging In a Single Appointment
The effects of aging most noticeably appear on your face, making you look older than you actually are. Instead of needing to schedule several separate appointments for different procedures such as teeth whitening and BOTOX, you can have the convenience of getting everything done under the same roof from a trusted and trained professional. Visiting your cosmetic dentist can help you reduce the appearance of a variety of aging effects without cluttering your schedule with appointments and making you drive all across town.
Treat Chronic & Medical Conditions
The FDA has approved BOTOX for several therapeutic applications, including treating TMD. The treatment freezes overworked muscles in the jaw that cause pain and discomfort and prevents them from unconsciously moving, reducing problems like tension, soreness, and headaches. This procedure is also approved to treat:
Eyelid spasms
Crossed eyes
Excessive sweating
Chronic migraines
Choose a Specialist in Facial Muscles & Structure
Over the last decade, BOTOX treatment has been authorized to be administered by dentists. Whether it's used for treating chronic pain, medical conditions, or for aesthetic purposes, patients can now have the convenience of improving their facial features along with their teeth. Because dentists have spent several years familiarizing themselves with the structure of the face, authorizing them to administer this treatment is a natural extension of their work.
Fast & Effective Results
Instead of needing an invasive procedure involving an extensive recovery period and a scalpel, patients can enjoy this fast and effective treatment that can achieve similar lasting results. Once you've received your injections, you'll have little to no recovery time. In fact, many patients are able to carry on with their day directly after visiting their dentist.
Cost-Effective Procedure
Considering the fact that BOTOX treatment serves multiple purposes, including aesthetic and therapeutic, it's incredibly cost-effective. The price of your treatment will be determined by how many injections you elect to have, and your dentist will speak to you about this beforehand. However, even if you receive many injections, BOTOX treatment will be significantly cheaper than facial cosmetic surgery. Plus, you'll be able to enjoy the subtle and exquisite results for between four and six months!
Dentists have spent countless years studying the facial structure and muscles, which makes sense that BOTOX would be included in their service list. Now, instead of needing to visit the spa as well as your dentist's office, you can enhance your appearance at your next checkup and cleaning!
About the Practice
At Lake Oconee Dentistry, we offer the services of five trained and highly experienced dental professionals. Our team is committed to providing personalized and custom-tailored treatment plans to achieve the most exquisite cosmetic results. We offer a variety of services to help improve the appearance of your smile and overall facial appearance, including BOTOX, teeth whitening, and porcelain veneers. For questions or to schedule an appointment, visit our website or call 706-453-1333.