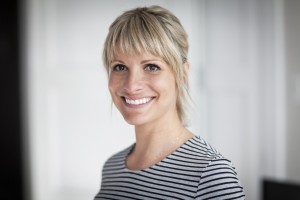 Just because we have gotten used to the luxury of getting what we want quickly, doesn't mean we have to sacrifice quality. With that being said, wouldn't it be fantastic if there was an orthodontic treatment that didn't take years to be completed and achieve the results you want? Luckily, Lake Oconee Dentistry has revolutionary braces in Greensboro: Fastbraces. These are a modern alternative that has been tried and tested successfully to give patients the results they've been longing for in as little as six months—maybe even less!
How do Fastbraces work?
If you break down how traditional orthodontics in Greensboro work, they usually position teeth in two stages over a period of two years—sometimes even longer. The first year shifts the visible portions of your teeth (crowns) into their correct places. The second year addresses positioning the tooth roots inside your gums for permanency.
However, the Fastbraces system revolutionized and sped up the straightening process. Instead of taking two painstakingly long stages, this patent system uses an innovative triangular bracket and a single specially shaped wire to both correct the position of the tooth root and crown at the same time.
What are the main differences between traditional braces and Fastbraces?
Fastbraces take a much shorter period to straighten your teeth permanently.
Fastbraces are far less expensive because the treatment period is shorter.
Fastbraces move tooth roots and crowns simultaneously.
What imperfections can Fastbraces correct?
There are many reasons why a patient may be considering an orthodontic treatment from Lake Oconee Dentistry. If you have any of these smile flaws, you should consider Fastbraces from our dental professionals.
Severe overcrowding
When there is simply not enough room in the mouth for all of your teeth to come in properly.
High canine teeth
If your "vampire teeth" sit high on your gums, it's probably because there isn't enough room in the arch of your mouth for them to develop into their correct positions. These can be uncomfortable and cause inflammation.
Open bite
When the front of your teeth does not make contact with their opposing teeth. This can cause speech impairment, poor chewing, and TMJ disorder.
Overbite
When your upper teeth protrude over the lower teeth when your mouth is closed.
Spacing
Gaps between your teeth can lead to gum health issues, deep pockets of bacteria besides your teeth, and other severe health issues.
Crossbite
When both your upper and lower jaws are misaligned, they can collide in a negative way and cause wearing down of your teeth, bone loss, and gum disease.
Are you a suitable candidate for Fastbraces?
Patients should ask themselves these questions before truly considering getting this orthodontic treatment:
Would you like a more beautiful, straight smile?
Would you like that improved smile in just a few short months rather than years?
Would you like to experience less discomfort?
Would you like to save money during your orthodontic treatment?
Contact Lake Oconee Dentistry
If you answered yes to any of these questions, you should contact our office! Our dental professionals would be happy to recommend the best treatment for you during a scheduled consultation.