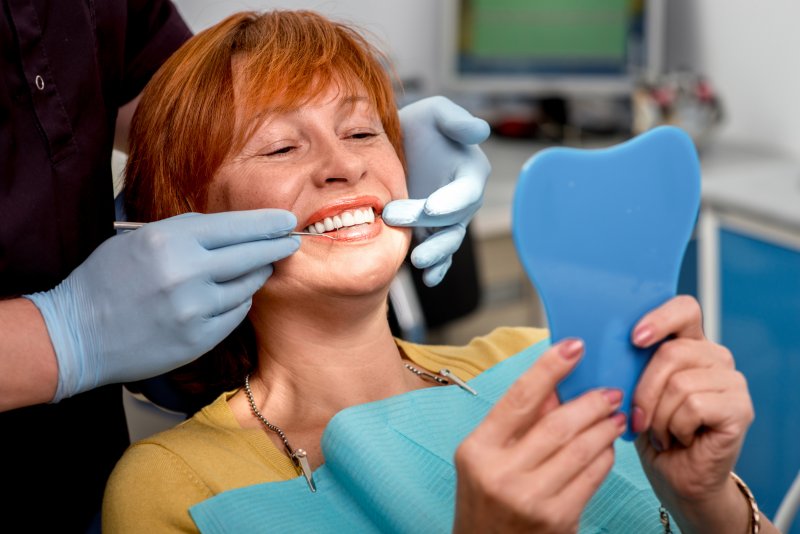 One of the great things about living in today's world is the fact that you don't need to settle for gaps in your smile. There are several different tooth replacement options out there to choose from, like dental implants. Implants have a variety of different benefits including the fact that they can drastically improve the appearance of your smile. Continue reading to learn about some of the different cosmetic benefits of dental implants.
Prevention of Bone Loss
When you are missing teeth for a long period of time, you will eventually experience bone loss. This happens when the jawbone isn't being constantly stimulated by chewing from the roots of the teeth. When teeth are missing, patients can experience sunken-in cheeks and wrinkled lips as a result of the loss of facial structure. Dental implants are the only tooth replacement option out there that replace the root of the missing tooth and prevent bone loss.
Implant Placement
After carefully planning, your dentist will surgically place your implants in the most ideal locations for osseointegration to take place. This is when the titanium fuses to the jawbone. This allows for the implants to achieve maximum stability once they completely heal. They are also placed in accordance with soft tissue deficiencies to help you have an aesthetically pleasing outcome.
Crown Customization
To leave you with the most natural looking smile possible, the crowns that are placed on the end of each implant are customized in order to be the exact size, shape, and color necessary to blend in seamlessly with the rest of your smile. The new crown must fit perfectly into the empty gap and be the exact length as your adjacent tooth.
Prosthetic Design
When two adjacent teeth are being restored simultaneously, crowns can be made in order to reduce any extra space between the teeth. A lot of the time, this is done when there is a triangular space left between the teeth as the result of an inadequate papilla.
Managing Soft Tissues
When patients have dental implants placed, they are sometimes able to have gum tissue reconstructed in order to have their smile appear to be more aesthetically pleasing. This extra step can be helpful for those who have experienced gum recession in the past.
If you're looking for a tooth replacement option that will leave you with a beautiful, natural-looking smile, ask your dentist if you would be a good candidate for dental implants. This way, you can show off your restored pearly whites with pride!
About the Author
Dr. Shelly Pound is an experienced dentist who has been working in the field for well over a decade. She earned her dental doctorate from the University of Kentucky in Lexington and has studied dental implant placement as well as advanced restorative and cosmetic procedures through Spear Dental Academy. Currently, she is a member of the American Dental Association and Georgia Dental Association. For more information on dental implants or to schedule a consultation at her office in Greensboro, visit her website or call (706) 453-1333.