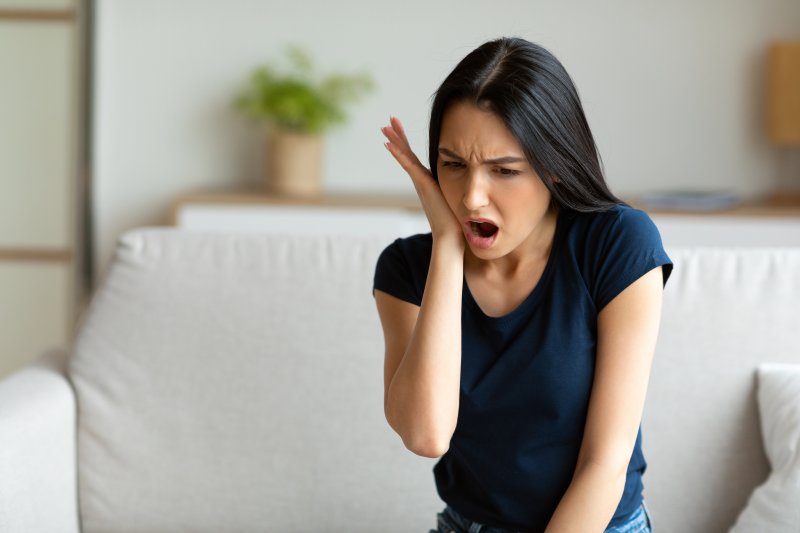 Whether you're spending the day visiting some of the city's beautiful historic buildings, boating on Lake Oconee, or playing a round of golf, a dental injury can occur at any time. When it happens, you may be tempted to enter into panic mode, but you will find it's best to stay calm and attempt to survey the situation. Is it an emergency? Can it be remedied with an over-the-counter pain reliever or dental wax, or does your injury call for the help of a professional? If you're unsure when it's time to seek immediate care for your dental emergency, read on to hear from an expert who can explain.
Signs You Need Emergency Care
When experiencing a dental accident, you may not know what is considered an "emergency" and what is just an annoying inconvenience that will require you to take an over-the-counter pain reliever at home and spend some time resting.
Here are a few signs that are clear indicators you need to see your local emergency dentist:
Loose adult tooth – While a child's loose tooth is normal, a permanent one should not become loose. If so, there is an underlying problem (i.e. nerve or jaw damage) that needs to be addressed quickly.
Serious toothache – If an infection reaches the inner layer of your tooth or the root, this can cause immense pain. Ranging from pulp damage to an abscess, you'll need to see a dentist sooner rather than later if you want to save your tooth.
Bleeding and aching gums – If gingivitis is present (and caught early), the symptoms can easily be reversed. However, if it is left untreated and results in serious bleeding and aching gums, it could be that the plaque and tartar have spread beneath the gum line and is attacking the bone and teeth.
Swollen jaw – Anytime you sustain an injury to your jaw, it's best to have it checked to ensure there is no swelling. But even if no injury can be traced back to your swollen jaw, it may be a salivary gland infection.
Abscess – This type of infection causes immense pain and can lead to additional oral and health-related problems that require immediate medical attention. It will be necessary to undergo surgery to ensure it's treated properly.
Oral sores – If you have a sore or lesion in your mouth that will not go away, this can be a sign of infection or oral cancer, which should be diagnosed and treated immediately.
Constant headaches – While it may not make sense, regular headaches are often linked to bruxism (teeth grinding) or TMJ. To reduce excessive wear and tear on your teeth and chronic jaw pain, you'll need to be treated with the correct oral appliance.
Numb tooth – If a tooth becomes numb for any reason, it may be that there is an infection that has spread to the root. Should an abscess form, you will need root canal therapy or tooth extraction to prevent worsening oral health.
Chronic fatigue – While this symptom is common among all types of illnesses, conditions, and oral health problems, it can be a sign there is an infection within your mouth.
Metal taste in your mouth – If you have a metal filling, you may begin to taste it if it accidentally cracks or becomes loose. Seeking immediate care will help you avoid infection and ultimately, the possibility of a root canal.
Not all dental injuries are true emergencies; however, should you experience any of the above-mentioned signs, it's best to see your local dentist as soon as possible to receive the treatment you need.
About the Practice
At Lake Oconee Dentistry, you can expect a team of professionals who are here when you need us. We know accidents happen, and when they do, you want a treatment that will alleviate pain and improve the look and feel of your smile. In most cases, we will be able to get you in the same day as your injury. No matter the type of emergency you're experiencing, contact us via the website or call (706) 453-1333. We will walk you through the steps to reduce discomfort while at home and schedule you to see a member of our team as quickly as possible.