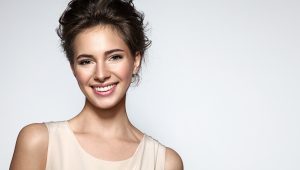 Fillings are one of the cornerstones of modern dentistry. They fill in cavities in the teeth, protecting those pearly whites from further decay. But some people hesitate to go to the dentist when they're experiencing the symptoms of a cavity. They might brush off their discomfort, hoping that it goes away when in reality, they're risking that their minor oral health problem will develop into a major one. Your dentist in Greensboro strongly recommends that you don't delay getting your cavities filled in. Here's why.
Fillings Reduce the Spread of Decay
Even people who are extremely diligent about brushing and flossing their teeth may develop cavities. That's because our teeth have to put up with a lot on a day to day basis. Sugars and starches in food interact with the bacteria in our mouths, leading to plaque, tartar, and cavities.
Once a cavity forms, it won't heal on its own. In fact, it will only get worse if it's left untreated. Therefore, if you notice that one of your teeth is particularly sensitive to hot and cold temperature, is in pain a lot, or there is a visible pit in it, it's time to head to the dentist for a checkup. Getting that cavity filled will prevent further decay and preserve your precious smile.
Fillings Make You More Comfortable
If your cavity is causing you pain, you could avoid chewing on that side of your mouth or just try to put up with the discomfort, but such efforts are exhausting. A filling stops foods and drinks from irritating the sensitive inner layers of your teeth that the cavity exposed, thereby drastically reducing your sensitivity and pain.
Fillings Restore the Strength and Appearance of Your Tooth
If a cavity is left to run rampant, it will grow to the point where it compromises the integrity of your entire tooth, increasing the risk that your pearly white will break or crack. The damage can also spread into your nerves and soft tissue, landing you in a world of hurt and affecting your tooth's appearance for the worse. A filling strengthens a tooth and prevents the decay from wreaking havoc on your oral health and your smile's dazzling appeal.
And don't worry that the solution will be uglier than the problem. Your cosmetic dentist in Greensboro doesn't use ugly metal fillings; rather, we use tooth-colored resin to address cavities. It blends seamlessly with the enamel around it, making it next to impossible for onlookers to see that you've had dental work.
Fillings Prevent Major Dental Work
When cavities go unaddressed, they reach a point where a filling is no longer adequate to take care of them. You may end up needing extensive dental work, such as a root canal and crown or even an extraction. These processes are often costly and more time-consuming than getting a filling.
Dental fillings are important! If you suspect you need one, we urge you to see your dentist sooner rather than later.
About Us
At Lake Oconee Dentistry, we have a team of talented dentists ready to protect and restore your smile. If you have questions about fillings or other dental procedures, please contact us at 706-453-1333.