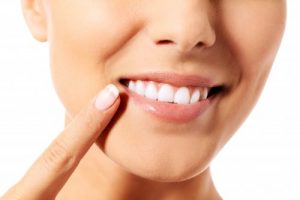 Do you have crooked teeth? Living with a misaligned smile can be both embarrassing and inconvenient. There are several different methods that your orthodontist can use to straighten out your smile and give it that movie-star glow you've always wanted, and each option has its own unique advantages. If time is your biggest concern, consider asking your dental care provider about Fastbraces®, the quickest way to straighten teeth!
How Fastbraces® Work
"Fast" and "braces" are not two terms that you often see in the same sentence, so why are they now being combined into the same word? That is thanks to the revolutionary, patented system that gently and quickly repositions teeth.
Traditional braces work in two stages. First, they move the crowns of your teeth — that's the part above the gum line. Afterward, the tooth roots follow. To get the best results from regular braces, you might have to wait for up to two years.
Fastbraces® work in only one stage. The system uses an innovative bracket system that torques and tips crowns and roots simultaneously, meaning that the overall process is much speedier than what you could expect if you used another method to straighten your teeth. In fact, it may take around only 120 days to achieve the smile you've been dreaming about!
Sound Too Good to Be True?
While Fastbraces® might seem too good to be true, we can assure you that they're the real deal. They're able to correct most misalignment and bite problems to produce gorgeous, healthy smiles. Besides being fast, they offer numerous other benefits:
Fastbraces® may cause less pain than their traditional counterparts.
They don't come with any more risks that regular braces.
Fastbraces® may cost less.
It is possible that anyone who wants a straighter, healthier smile is a candidate for them.
Clear Fastbraces® are available, which means they won't stand out as much against the backdrop of your pearly whites.
Because they work so fast, you won't have to make long-term adjustments to the way you clean your teeth. You just have to be diligent about making sure your pearly whites stay clean under the braces for a few months.
Statistically, there is less root resorption (when tooth roots become shorter) with Fastbraces® than there is with other methods to straighten teeth.
Okay, What's the Fine Print?
Fastbraces® can do wonders for your smile, but you need to be aware of the potential disadvantages as well as the advantages. Just like with regular braces, you'll need to be careful about what you eat and how you care for your teeth while you're wearing Fastbraces®. After your new smile is complete, you'll need to regularly wear a retainer to keep your pearly whites in their correct positions.
Thanks to Fastbraces®, you could be only a few months away from a straighter smile!
About Lake Oconee Family Dentistry
The team of three doctors at Lake Onconee Family Dentistry provides comprehensive oral healthcare to folks in Greensboro, GA. If you have questions about Fastbraces® or anything else related to your teeth or gums, contact our office at 706-453-1333.