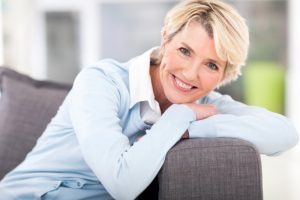 Botox is a treatment used to enhance your appearance by removing wrinkles. It temporarily firms and stiffens your facial muscles to reverse this common sign of aging. Surprisingly enough, Botox has found a home in dentistry! It can not only help you look years younger, but it also has significant oral health benefits as well. Keep reading to find out why your dentist should be offering Botox in Greensboro.
What is Botox?
Botox, made from a toxin produced by Clostridium botulinum (a neurotoxic protein that prevents the release of a neurotransmitter than causes wrinkles), is used to treat a number of health problems, including but not limited to:
Wrinkles in your face
Severe underarm sweating
Uncontrollable blinking
Chronic migraines
Overactive bladder
Why Should Botox Be Used in Dentistry?
Dentists provide restorations and cosmetic services that improve the look and health of patients' teeth, gums, jaw, lips, and more. Botox treatment can help and enhance the overall appearance of your mouth if used in tandem with certain treatments. For example, if a patient feels that their gingival display (the amount of gum showing in their smile) is too much, Botox is a minimally invasive way to adjust how far the front lip comes up.
In addition to more obvious cosmetic solutions, Botox can also be used to correct parafunctional clenching, trismus, extracapsular myogenic temporomandibular disorder, and the side effects that come with them. Each of these conditions have to do with the function of your jaw and correcting them could save other parts of your oral health. Many jaw conditions lead to extra wear and tear on teeth from nighttime grinding.
How Can I Benefit from Botox?
Besides saving your jaw from pain and your teeth from grinding, here are some of the ways you can benefit from Botox:
Improve the look of your smile: Even if you have a bright and shining smile, wrinkles in your face or how your lip hangs can take away from your pearly whites. Using Botox as a part of cosmetic dentistry not only improves your mouth's appearance, but it can be used in place of more invasive procedures like gum contouring.
Appear more youthful: Those with less wrinkles and a beautiful smile automatically appear more active, successful, and friendly.
Boost your confidence: Relaxed facial muscles and healthier-looking skin will automatically make you look cool, calm, and collected, even in a stressful meeting.
Does it sound like you could benefit from Botox treatment? Talk to your dentist to get started on a younger-looking, healthier you.
About the Practice
At Lake Oconee Dentistry, we have a team of 5 dentists who each bring different passions and backgrounds to the practice. They take pride in offering Botox to treat your smile and improve its appearance and health. For any questions, they can be reached through their website or by phone at (706) 453-1333.