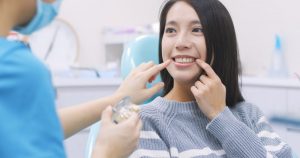 Choosing a dentist that can accommodate your family's oral care needs is already difficult, but how do you start a search for a cosmetic dentist specifically? The fact of the matter is there are no distinct qualifications for what makes a dentist able to provide cosmetic services. Thankfully, there are a few ways to determine that you've found the right cosmetic dentist. Whether you've just begun your search of you're right in the middle of it, keeping these factors in mind can make all the difference.
Location and Hours
If you aren't able to visit the dentist due to distance or because their hours do not currently line up with your current work or family schedule, it kind of defeats the purpose of having them as your dedicated cosmetic dentist in the first place. If you only have time to get treatments completed on the weekend, visit their website or social media to confirm their current hours, days of operation, and location. Ideally, distance may not be as much of a factor for you if you only visit them for cosmetic treatments rather than routine prevention.
Reviewing the Dentists
As mentioned, any dentist can call themselves a cosmetic dentist just because they offer services that improve your smile's appearance. However, if you have no frame of reference when it comes to their services, you won't know if you can trust their abilities until you've had treatment completed. Some services can modify teeth permanently, so you'll want to have confidence that they know what they are doing before beginning treatment. Ask them if they are currently members of the American Academy of Cosmetic Dentistry, an organization dedicated solely to studying and educating other dentists on cosmetic dental techniques. Ask the dentist about additional education courses they've taken specifically on cosmetic treatments to give yourself more confidence.
Ask About Their Portfolio
If a dentist is fully prepared to be transparent about their abilities, they'd be more than happy to show you what many dentists call a "smile gallery." Galleries like these include a handful of the cases they have performed, complete with before and after photos. These kinds of references can make or break a cosmetic dentist.
Do They Listen to Your Needs?
Nothing is worse than a dentist who doesn't take your concerns into consideration, whether it's for cosmetic dentistry or another type of dentistry. When you call the practice, ask if you can have the opportunity to visit the office in person. You can also schedule a cosmetic consultation, which gives you a chance to meet the dentist and discuss your specific needs. If they listen and don't try to offer you services that you didn't request, it's more likely that they are a good fit.
Are you in need of a cosmetic dentist in your area? The best way to find out if they are the best dentist for you is to call the practice directly and schedule an initial appointment!
About Lake Oconee Dentistry
Lake Oconee Dentistry does everything it can to meet the cosmetic needs of its patients, whether it's through porcelain veneers, teeth whitening, Botox®, or another cosmetic treatment. Drs. Patti Bradly and Shelly Pound are experts in cosmetic dentistry and would be more than happy to make your acquaintance. To learn more about their treatments, you can contact them through their website.