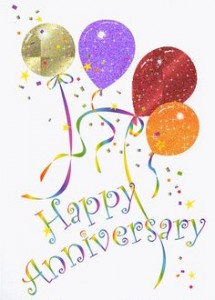 This year marks the 18th anniversary of Lake Oconee Dentistry. Owned and operated by Drs. David and Patti Bradley, the practice provides standard preventive maintenance exams and cleanings, as well as a variety of cosmetic and restorative dental enhancements.
"It's hard to believe that we have been practicing in this community for nearly two decades," says Dr. Patti Bradley.  "The amazing people who live here have made the last 18 years so enjoyable for us."
The Bradleys saw their first dental patient in Greensboro on May 11, 1998. Recently out of dental school, they opened a practice at the entrance to Harbor Club, living in a small apartment over the office. Since then Lake Oconee Dentistry has grown from two doctors and one employee, to three doctors and 22 employees, including six hygienists. The practice moved to a larger location in 2013, between the Publix parking lot and the movie theater. In 2014, Dr. Shelly Pound joined the practice. Lake Oconee Dentistry has won regular recognition as a top dentist by Lake Oconee Living and Atlanta magazines, and has been voted the area's "Best Dentist" by readers of The Lake Oconee Breeze for four years running.
Dr. David Bradley says the growth the practice has experienced over the last several years allows them to provide more convenient options and an unparalleled patient experience. Multiple practitioners allow the practice to offer early and late appointment times so patients don't have to miss work or school. Multiple doctors ensures there is always availability for emergency care, and regular training helps ensure team members continue to provide exceptional customer service.
"As we've grown, we've become more and more patient focused," he says. "We are continually working to make our patients' visits more pleasant and more convenient because we truly believe the little things make the difference between an average experience and an extraordinary one."
The Bradleys have always placed a high priority on continuing education and stay on top of the latest dental techniques and trainings. Both doctors hold Fellowships from the American Academy of General Dentistry, a prestigious distinction held by less than four percent of all general dentists in the U.S. and Canada. Last November, Dr. David Bradley was inducted as a fellow into the International College of Dentists, which is awarded by invitation only to dentists who have made significant contributions to their profession.
Reflecting on the practice's anniversary, Dr. Patti Bradley says: "It's been fun to grow in the area and with the area. We love living and working in this community. We hope to keep people smiling for years to come."