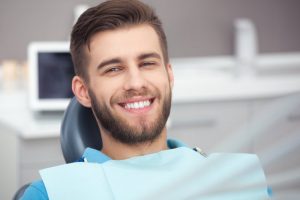 If you've ever found yourself walking through the aisles of your local drug store trying to pick out which teeth whitening kit works best, you know it's not the best use of your time or money. In most cases, over-the-counter kits don't produce the results you want, which means your hard-earned money was put toward an ineffective product. In addition, your wallet may not be the only thing affected, but your smile may be, too! Here are 3 teeth whitening mistakes you should avoid if you don't want to ruin your smile.
Choosing Not to Use Customized Dental Trays
If your cosmetic dentist offers at-home whitening kits, you can rest easy knowing your customized dental trays are designed to fit your teeth correctly. This will give you the results you desire. However, by refusing to use customized trays, you are risking disappointing results. This is because the tray is one-size-fits-all, and it will most likely cause the whitening gel to leak, spill over, and ultimately give you teeth that are unevenly whitened.
It's also important to note that should the whitening gel spill over or leak, it can irritate your throat and gums.
Not Seeing a Dental Professional
If you're thinking of treating yourself to a "spa day," please, go for it! But before you schedule your manicure, pedicure, facial, and teeth whitening treatment at your favorite salon, you may want to rethink having your pearly whites treated. If you're looking for an in-office approach, your dental professional should be the only person whitening your teeth.
Your cosmetic dentist will ensure all equipment is properly sanitized and disinfected prior to administering treatment. Aestheticians are not trained to ensure your whitening treatment is done safely, so leave the teeth whitening to your dental professional.
Forgetting to Brush and Floss Before Whitening Your Teeth
If your plan is to take a longer lunch break and get your teeth whitened before going back to work, that's perfectly fine. But remember, even if you brush and floss that morning, it's important that you do so again prior to your treatment. This is because the whitening product must be able to thoroughly seep into the enamel of your teeth to reach any stains. If there is plaque or bits of food left on your teeth, it can prevent the process from being as effective.
Don't fall victim to these mistakes. Let the professionals do what they do best, and that is taking care of your teeth! Want whiter teeth? Talk to your cosmetic dentist about in-office and at-home treatment to determine which one is right for you.
About the Practice
At Lake Oconee Dentistry, you can expect a team of professionals who are ready to give you the smile of your dreams. Looking to whiten your teeth but afraid you might mess up? Leave it to the professionals at our office who are equipped to successfully whiten your teeth with in-office treatment. Want to do it at home? Not a problem! We can provide you with a professional whitening kit that will have you seeing the same great results! To learn more about how we can help you, contact us via the website or call (706) 453-1333.